Artem Lobov knows that Aug. 20 is his last chance to make an impression with the UFC.

Losing his first two outings in the Octagon following his stellar showing of three consecutive knockout victories on The Ultimate Fighter 22, Nate Diaz's Stockton stablemate Chris Avila now stands in the way of the Russian's future with the world's flagship MMA promotion.

Avila, who is making his UFC debut, is somewhat of an unknown commodity for international audiences. After studying his UFC 202 opponent, Lobov sees a lot of similarities between Avila's style and that of the Diaz brothers. However, he questioned whether the UFC newcomer has the same durability that is needed to execute their style properly.

"I've seen a few of his fights and I can clearly see that his style has been greatly influenced by the Diaz brothers," Lobov explained. "That really isn't a style I would recommend anybody to imitate because it relies a lot on being really tough and being able to absorb punches.

"People always praise the Diaz brothers' boxing, but they get hit a lot in their fights. They take a serious amount of punishment and it's just their toughness that saves them. I honestly don't know how people don't see that."

RELATED: Buy tickets to UFC 202 | UFC 202 matchup: Lobov vs Chris Avila | Pre-order UFC 202

Lobov maintained that using the same approach as the Diaz brothers could hinder Avila's career.

"I could understand it if they weren't getting hit like Floyd Mayweather or something, but these guys are getting clobbered all over the place," Lobov said. "They get hit all the time. They leave every fight looking absolutely mangled. They have great fights. I love to watch them, but as a style for me to copy? Never.

"If Avila tries to be like Nate against someone like me, if he relies on taking a lot of shots and still being in there, I wish him the best of luck in the future. I hope he recovers well because he's going to need a long layoff after I'm done with him."



Nate Diaz was quite vocal about Lobov being a good opponent for Avila to debut against. Rather than being offended, "The Russian Hammer" sees his selection as a show of confidence from the North Californian team.

That being said, he hopes his opposition knows what they have asked for. With Julian Erosa suffering another knockout loss after being separated from his senses during a TUF bout with Lobov, he warned that a sharing the Octagon with him could have devastating effects on fighters' chins.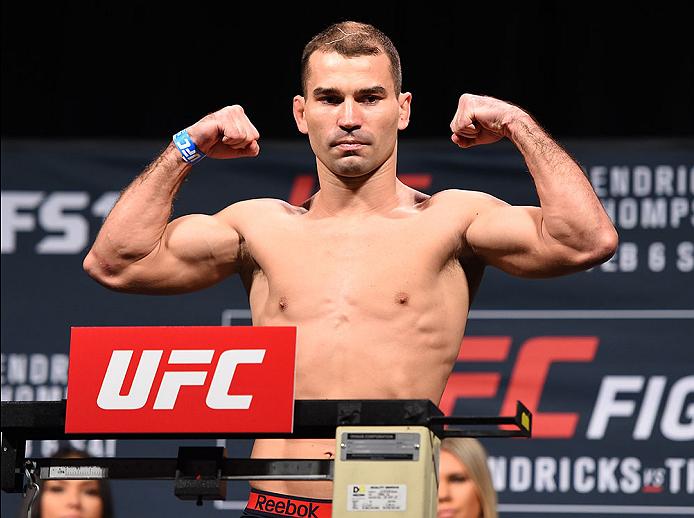 "They've seen me on The Ultimate Fighter. They know the power I have. They know I'm training with Conor all the time," Lobov said. "They obviously have a lot of faith in Chris. They feel that he is ready for this kind of challenge and they must feel like he can be victorious. I have other plans for this and I'm going to put this little kid away.

"Again, I really hope he can recover from this because if you get hit by a guy like me so early in your career it can change the way you fight for the rest of your life. You could be afraid of fighting in the future.

"Look at the last fight I had on The Ultimate Fighter. (Julian) Erosa came back way too early and got knocked out by a similar shot that was thrown with about 50 percent of the power. That's because his chin was gone after I was done with him."

With an exit from UFC looming should he fail to have his hand raised on Aug. 20 at UFC 202, additional pressure is expected in the lead up to the bout. As far as Lobov is concerned, winning is always of the utmost importance at UFC's top table, so he doesn't feel any extra pressure ahead of the event at the T-Mobile Arena in Las Vegas.

"There is always a lot of pressure in the UFC. It's always a must win for many reasons.," he said. "Wins propel your career. It's much more beneficial financially to win. You always want to win so, in that sense, there can be no extra pressure. There is already a lot of pressure all the time. It's not something that worries me."