Ronda Rousey is the face of the women's MMA movement, a transcendent star who has captivated the rapidly growing sport.
With her worldwide notoriety and exposure growing at a phenomenal pace, Rousey has taken things to the next level and is now arguably the face of women's sports in general.
That widely recognized face is now on full display in Rousey's hometown of Venice, Calif., as Brazilian artist Bicicleta Sem Freio from JUSTKIDS created a breathtaking mural commissioned by the UFC in honor of the UFC women's bantamweight champion.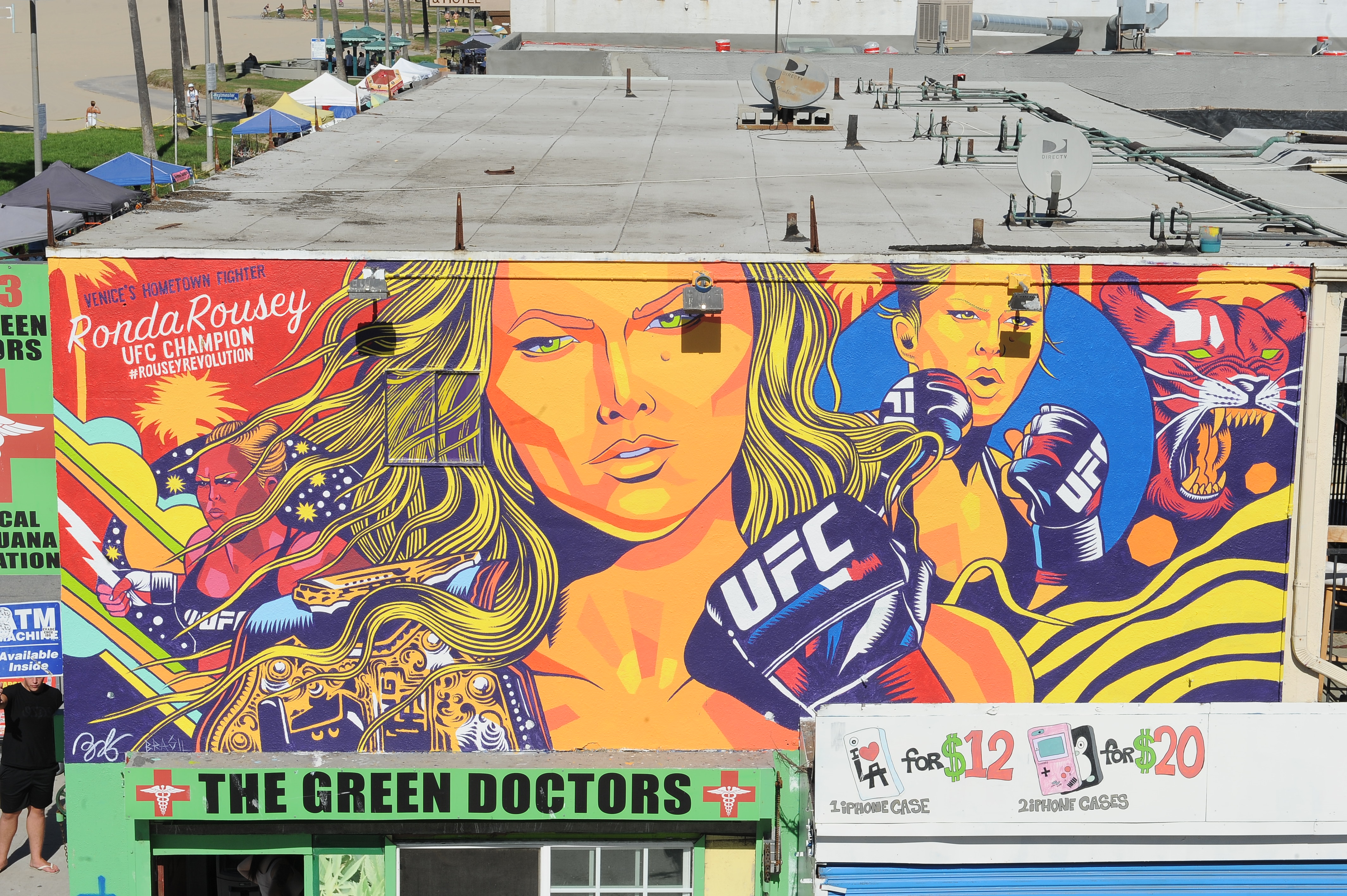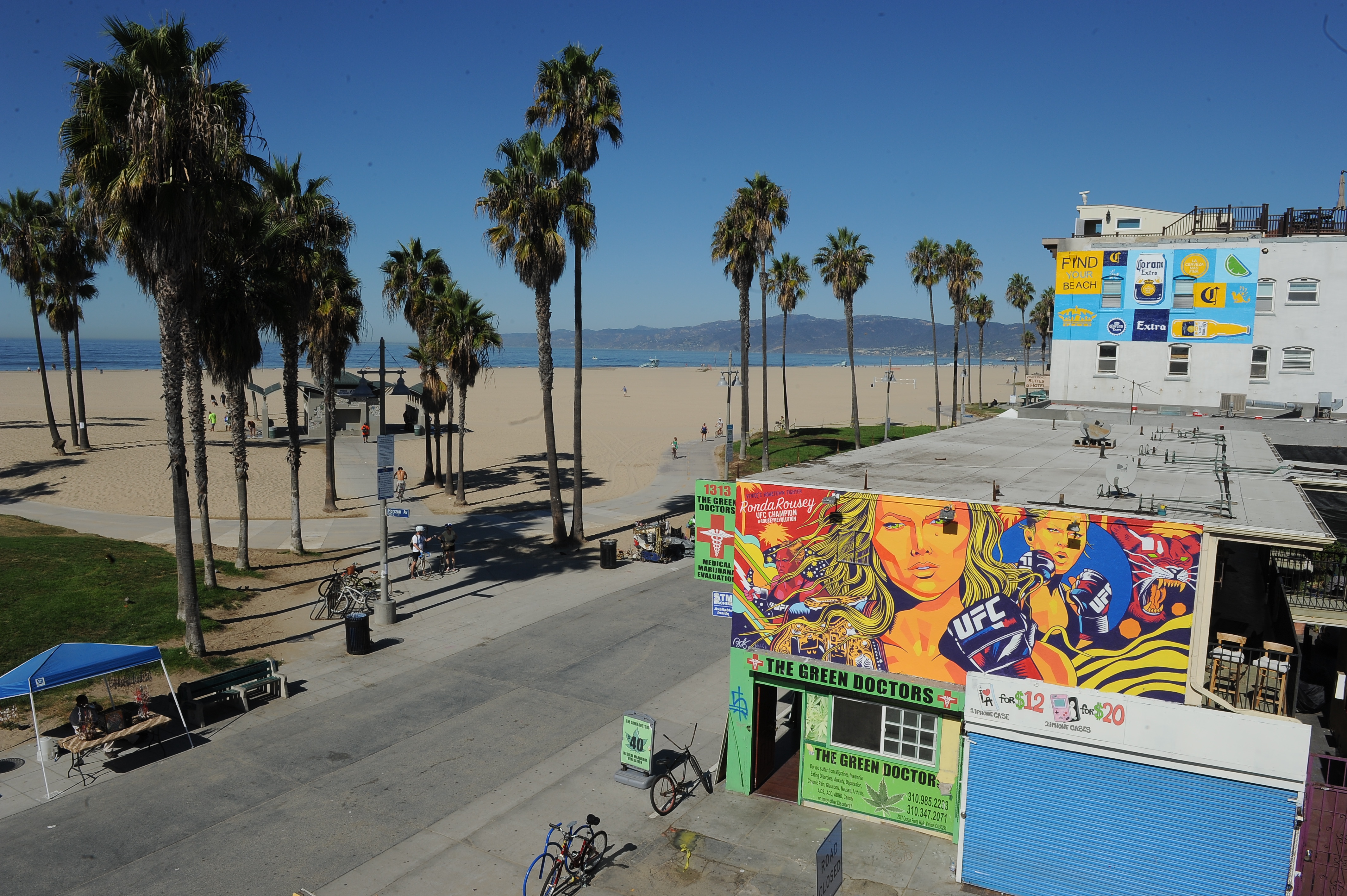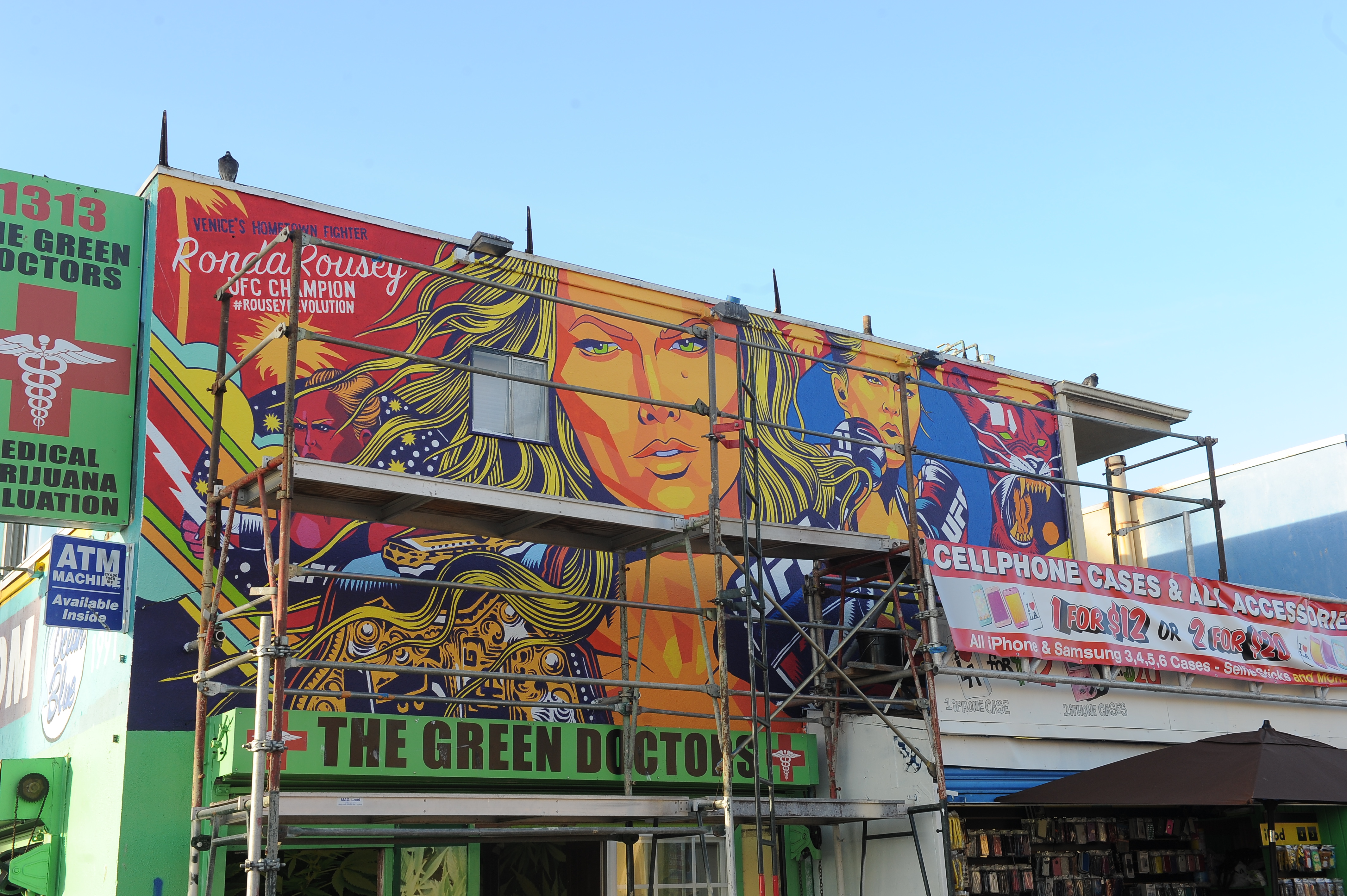 In Sem Freio's Instagram post for the mural, the artist used the hashtag "#rouseyrevolution" to mark the colorful work, which appears along the famous Venice Boardwalk.
Rousey is preparing to defend her title for the seventh time when she faces Holly Holm at UFC 193 in Melbourne, Australia on Nov. 14 at Etihad Stadium.
RELATED CONTENT: UFC 193 event page | UFC 193 ticket info | UFC 193: Rousey vs. Holm - Revolution | Once in history | Rousey's emotional plea to detractors | Watch Rousey on Jimmy Fallon