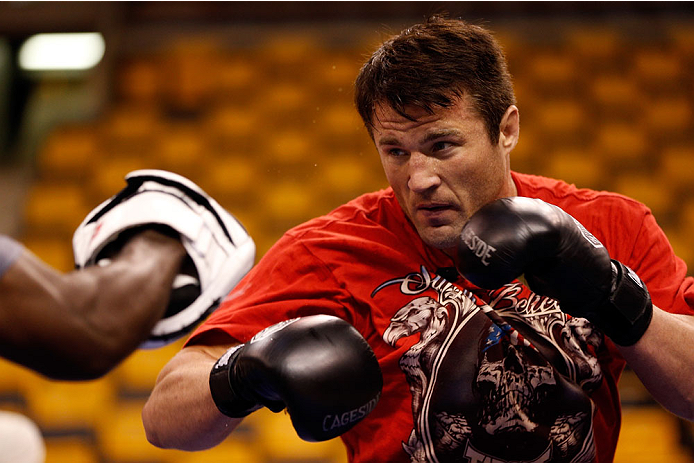 In the waning hours of April 27,
Chael Sonnen
stood inside the Octagon, beaten and disappointed, but highly complimentary of
UFC
light heavyweight champion
Jon Jones
.
With 27 seconds remaining in the opening round and Jones landing punches and elbows on the downed Sonnen, referee Keith Peterson stepped in to stop the fight. For the third time in as many years, the chance to claim championship gold had escaped Sonnen's grasp.
As Joe Rogan pressed for answers and explanations of what went wrong, the 36-year-old from West Linn, Oregon had nothing but praise for the young champion that had just thoroughly dismantled him and beat him at his own game.
Had that 27 seconds elapsed, Sonnen could have been awarded the title, as Jones had suffered an open fracture of his left big toe midway through the round, the digit making a sharp turn in an awkward direction as the champion planted his foot when he was getting ready to plant Sonnen on the canvas.
At the post-fight press conference, he continued offering his praise of Jones, shot down the notion of parading around like a conquering champion had he acquired the title through an injury stoppage, and gave no excuses for his performance.
> Watch: Mean Streets of West Linn
He was direct and to the point. Everything he said echoed the same idea: the better man won.
"The thing with sportsmanship is that you let the guy have his moment," Sonnen said Wednesday afternoon, "but I take it all back. Jon Jones is the luckiest punk I know. He took me down a couple times, some bleeding-heart referee stopped that fight too early, and he got to keep his belt."
Ladies and gentleman, "The Bad Guy" is back.
Following the contest, Sonnen seemed resigned to trading in his fight shorts and four-ounce gloves for crisp suits and a permanent seat behind the broadcast desk, but on the eve of his return to the Octagon, that has clearly changed.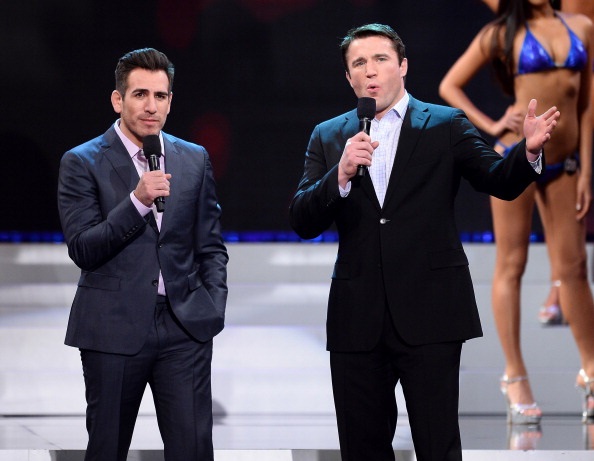 Saturday night, the part-time television man and permanent fixture in the UFC spotlight will share the cage with Mauricio "Shogun" Rua, the former PRIDE standout and one-time UFC light heavyweight champion, in the main event of
UFC Fight Night,
the debut fight card on the ready-to-launch new home of the organization, FOX Sports 1.
"Absolutely," he says without hesitation when asked if a career without winning championship gold would feel incomplete. "You don't get to retire if you're not a champion; you quit."
And for right now, Sonnen has no designs on quitting – or even slowing down.
Rather than remain stationed at his usual base camp in Oregon, Sonnen's preparation for this contest took place in Lake Forest, California at the Reign Training Center, home of UFC middleweight contender
Mark Munoz
. It was a move made out of necessity, the combined requirements of preparing for this fight and maintaining his role as an analyst prompting a shift in locations, and producing an interesting pairing in the gym.
"Mark Munoz is one of the nicest, most positive people in the world," says Sonnen, offering glowing praise for the man in charge at his new base of operations. "That positivity permeates the whole facility."
Does that mean we're going to see a softer, gentler "Gangster from West Linn" going forward?
"Sometimes the good guy and the bad guy team up," he answers, the slight change in intonation suggesting that despite his best efforts to continue wearing the black hat, it's possible the gregarious and sunny disposition of "Good Guy" Munoz might be rubbing off on him.
One thing that definitely hasn't changed is Sonnen's readiness to step in against the toughest competition he can face.
> Read: Chael Sonnen's Defining Moments
Say what you will about his approach, the fact of the matter is that while he's used his broadcast platform and over-the-top personality to perhaps talk his way into a few fights that he otherwise wouldn't have been offered, at the end of the day, the talking stops, and Sonnen strides to the cage, ready to back up every word he's uttered and take whatever punishment might come his way.
And it's not like he's picking fights with unknown foes or overmatched competition. Tomorrow's main event pairing is a prime example.
Saturday's contest with Rua came together in the wake of an injury to
Antonio Rogerio Nogueira
as the two Brazilians prepared to face off at UFC 161 in Winnipeg, Manitoba earlier this summer.
When Nogueira was forced to withdraw, Sonnen offered up his services, as only he can.
"I hear Brazilian chicken is off the menu. American Gangster is still available if you want to send your waitress over," he delivered via Twitter. Though the fight didn't come together for the debut event in the land of Jets and Blue Bombers, the two light heavyweight competitors will come together Saturday night at the TD Garden in Beantown.
Further proof that there is still plenty of fight left in the boisterous "Bad Guy" can be found in the fact that even before sharing the cage with "Shogun," Sonnen is already lining up his next fight, planning a return to the middleweight ranks in hopes of securing a fight with "The Axe Murderer,"
Wanderlei Silva
.
"I'm going to middleweight because Wanderlei said he's going to middleweight," he explains. It's a fight he's been chasing for some time, and despite Silva's public excitement about the contest, Sonnen says that behind closed doors, the former PRIDE champion has declined the opportunity on multiple occasions.
In hindsight, it's a fight he started picking immediately following his loss to Jones. Sitting on the dais, he called himself terrible, asking rhetorically, "What am I supposed to do – fight Wanderlei Silva?"
Turns out, that's the plan, but first, he has to deal with Rua.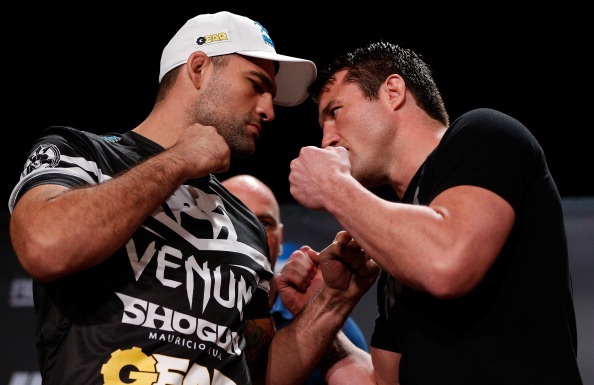 Despite consecutive setbacks and sounding like he was ready to permanently move into the media following his loss to Jones, Sonnen has clearly reversed course. The frustration of a one-sided defeat has subsided, and the competitive fires have been rekindled, prompting Saturday's headliner to offer a familiar decree when it comes to how things will play out in the main event.
"One more in the win column. One more for the highlight reel. And one more… for The Bad Guy."
Welcome back, Chael.