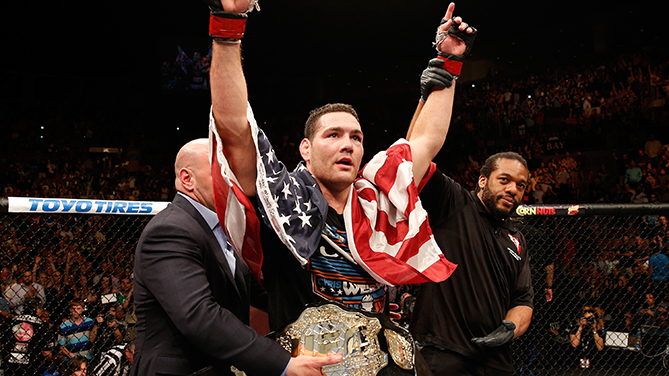 It should have been just another Thursday morning for UFC middleweight champion Chris Weidman, but instead of running out to the airport to pick up training partner Stephen "Wonderboy" Thompson and the UFC welterweight's brother, "The All-American" found himself called into action to save the life of his 94-year-old neighbor.

Trapped in a torrential downpour outside his Long Island, New York home, Weidman was shuttling between his car and house when he noticed something odd.

"I kept hearing this crazy, weird noise repeatedly," Weidman said. "I started looking over where I'm hearing the noise from and I didn't know if I was just hearing things because it was so loud with the rain."

He wasn't hearing things.

"There was someone standing in their driveway on their phone in the middle of the rain."

Thinking this person was simply yelling on the phone, Weidman initially dismissed it, but after seeing body language that didn't match up with what would go along with an angry person on a phone, he jumped in his car and swung it around to investigate further.
"I had a weird feeling in my stomach," he said, and his intuition was spot on, as he heard the lady in the driveway yelling "help me, help me."
Weidman jumped out of the car and got a sight he won't forget.
"She's completely drenched in blood, it was a nightmare scene. Blood is pouring out of her head."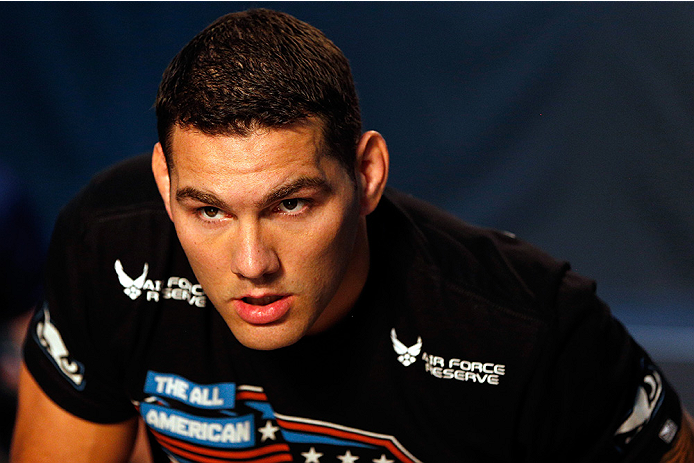 Grabbing the woman and taking her out of the rain and into her open garage, Weidman called 911 but kept getting transferred to emergency services, where no one was picking up. The 30-year-old had another plan.
"I have a friend that works in the precinct where I live so I call him up. I told him you need to get here now."
As they waited, Weidman spoke to his neighbor to keep her engaged while he tried to stop the flow of blood.
"I was trying to get her to calm down, talking about her dog and trying to change the subject; she kept saying she just wanted one more year to live, and I'm like 'you're going to be fine, you're not dying today.' And while this is happening, she's pounding blood out of her head. I grabbed a bunch of paper towels and I start holding it on her head. I'm getting bloody, but all the while I'm imagining that it was my grandma. I literally went through a whole outdoor garbage pail full of paper towels."

Approximately 20 minutes later, paramedics arrived and took her to a local hospital to treat her for the wound on her head, which occurred when she fell backward while feeding her dog, hitting herself on a glass table in her home. Normally at home with her daughter, on this morning, the daughter had a dentist appointment. Weidman spoke to her daughter when she got home, and while there is no update on the 94-year-old's condition, "hopefully everything's all right," said the champ, whose quick thinking most certainly saved her life.

"I'm just happy that I was there at the right time."