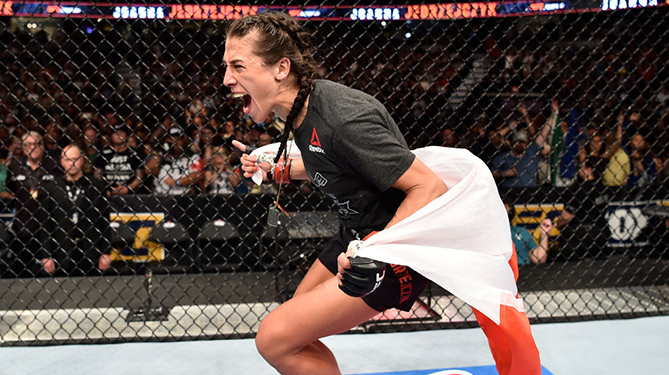 For everyone else in the United States, it was Thanksgiving. For Joanna Jedrzejczyk, it was Thursday. And Thursday at the American Top Team Gym is sparring day.
"There is no season for MMA fighters," laughed the former strawweight champion. "Today is Thursday, sparring day, and it's two and a half weeks before one of the biggest fights in my fighting life, so there is no time for a holiday, just hard work and dedication. I must be very focused, very sharp and do my best to the end. Pro fighters are still working, even on holidays."
Don't feel sorry for Jedrzejczyk, who did make it over to the home of coach Mike Brown for a little Thanksgiving party later that day. And even if there wasn't any gathering with her friends, coaches and teammates, that would have been okay, because from the moment she put on the gloves for the first time, she knew times like these were part of the deal.
No weekends off, no holidays, an existence only her fellow fighters would share. But there would be a payoff, and this year, she expects her sacrifices to pay off in gold.
"I cannot wait for the biggest party this year, which is going to happen December the 8th after my victory over Valentina Shevchenko," said Jedrzejczyk, who could also make history this Saturday if she beats "Bullet" by becoming the first woman in UFC history to win titles in two weight classes. That's a lot to have on her mind, but the 31-year-old is in good spirits leading up to the fight, and there's no surprise why.
"I was never complaining about the weight cut, but honestly, I feel different," said the former 115-pounder. "I'm in a good mood every day. (Laughs) Now I can see how the weight cut and being on a diet for 12 weeks sucks. It impacts your body, your performance, your brain. So this camp has been a blessing. It's my job, but it's my passion first."
And the idea of going ten pounds north and making history has her more amped up than ever because it's a new weight class, a new challenge, a new set of opponents. But don't call that challenge an opportunity to get a little payback against Shevchenko, who holds a trio of victories over the Poland native when they were both competing in Muay Thai.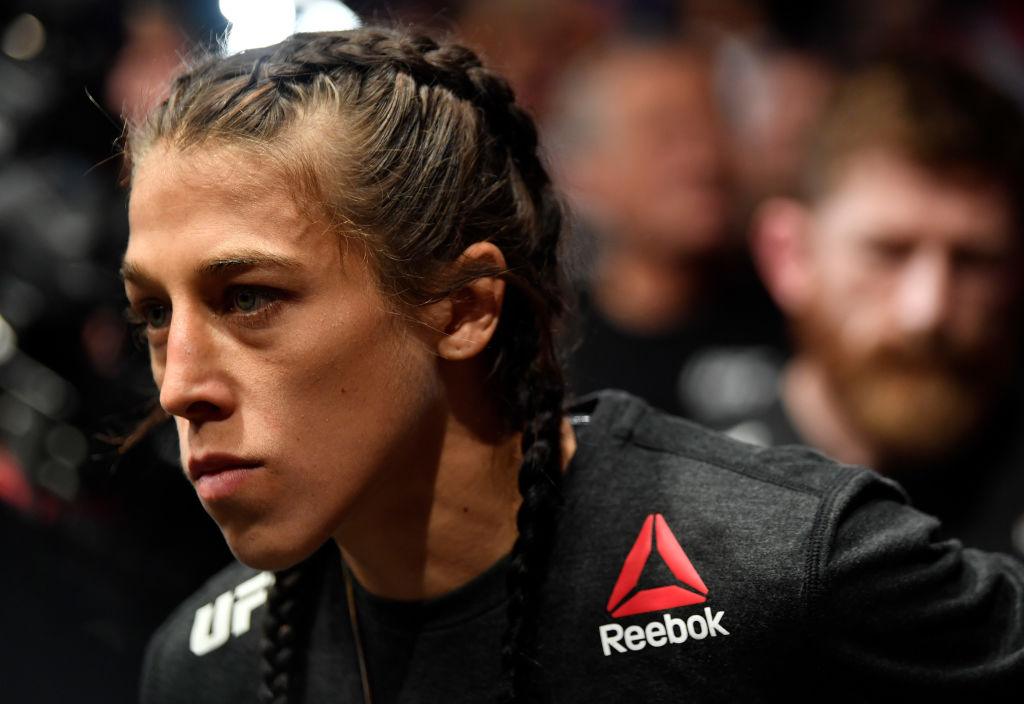 "Our last fight was ten years ago," said Jedrzejczyk. "We were totally different and we're meeting on different ground. I don't have it in the back of my head to pay back something to Valentina Shevchenko."
She laughs, about to throw in a little aside.
"But I love Denzel Washington and one of my favorite movies is 'Man on Fire' and he says, 'Revenge is best served cold.' (Laughs) So I know I will do my best to say this after the fight. But I don't want revenge. It's a sport – I'm an athlete, she's an athlete and we understand this. People ask me about revenge and if I want to pay her back, no, it's not like this."
In fact, ever since their three bouts, the two elite strikers have been fans of each other, making this war one that will be waged at a high level for sport's sake, and not because the combatants have any animosity with each other
"I like Valentina Shevchenko," said Jedrzejczyk. "We are good to each other and there's no bad blood between us. But now we are probably going to be in one of the best fights in women's MMA history. I remember when we met again after so many years in Chicago when she faced Holly Holm. She said, 'Hey Joanna, we always cheer for you. We're so happy that you're the champion in the strawweight division.' And I said, 'Hey Valentina, I'm always cheering for you and I'm very happy to see you in the UFC.' Two years after, we're going to be fighting each other for the belt. That's amazing. And there's going to be so much respect, like there is in Muay Thai."
It's a nice change for Jedrzejczyk, who has been involved in more than her share of "bad blood" matchups over the years. Now, she doesn't have to worry about a draining weight cut or facing someone she doesn't like. All she has to do is fight. And that's a beautiful place to be in for a fighter looking to remove the word "former" from her current title.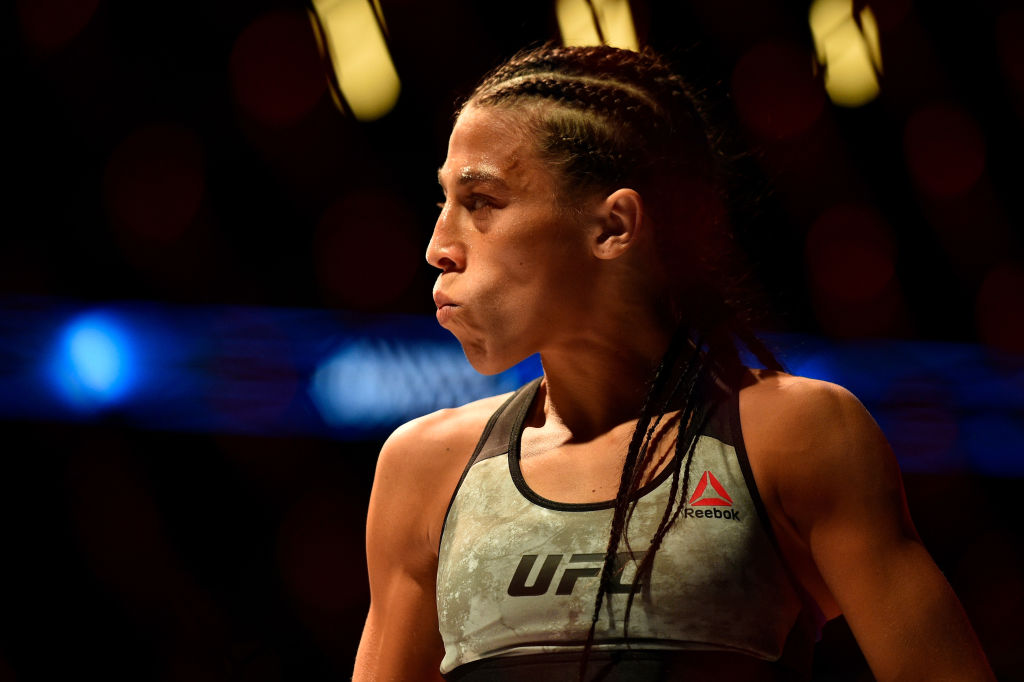 "There is no pressure," she said. "I'm very focused, very confident as always. Valentina is a tough, tough fighter, very strong physically and mentally. She has a great Muay Thai history, great fights in MMA and UFC, and she has a lot of experience. But I'm not afraid of facing her. I set very big goals and I have very big ambitions to be the first woman who can grab the belt in different weight classes. This is what drives me."
So what about being the underdog? Yeah, Joanna is just fine with that.
"Every fight is a challenge," Jedrzejczyk said. "And you can be an underdog and win against a top-level fighter, so in this business, it's always 50-50. They want us to predict the fight, and we can't. On paper, someone can look better than other, but it's always 50-50 because anything and everything can happen.
"I haven't fought in the flyweight division since 2014," she continues. "And she's a little big bigger, she was competing at 135 for a while, so it's a challenge for me, but every challenge should be a motivator for everyone. And this is happening for me. The level of Valentina Shevchenko makes me work even harder."