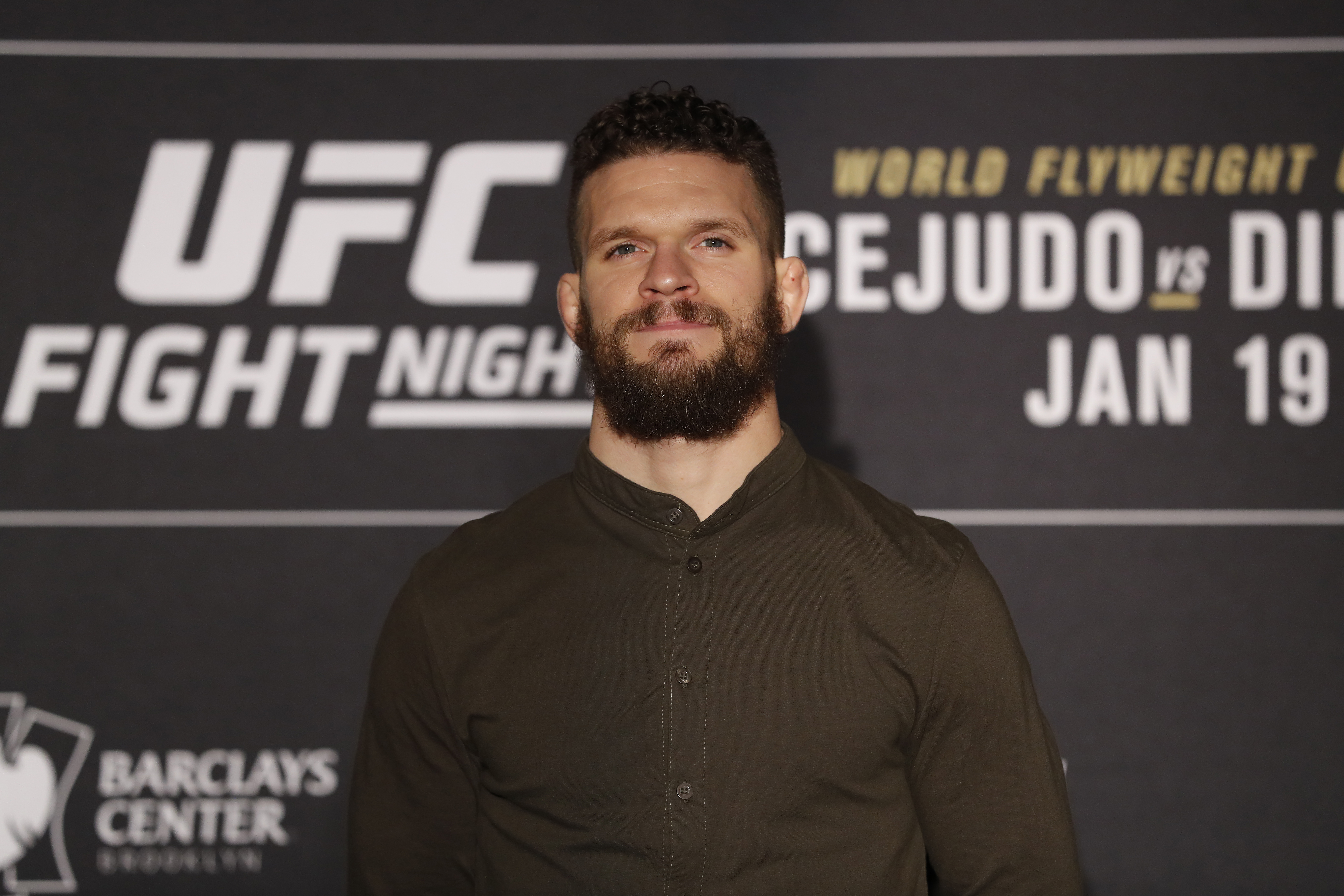 Joseph Benavidez
has been an elite flyweight as soon as he made the move to the division in 2012. For
Dustin Ortiz
, it's taken a little longer. So when the two met for the first time in 2014, it was a meeting of a fighter who was there and a fighter who was still getting there.
Benavidez won that night in Austin. On Saturday, they meet again, and this time, Ortiz knows he belongs at the top of the flyweight division.
"I've already had this fight," Ortiz said. "It was early in my career, so experience played a huge part in it and so I do believe that this is "The" fight where I really make that name."
It's been a long road for the 30-year-old Tennessee product, one that came with its bumps and bruises, all absorbed at the highest level of the game. And while Ortiz compiled an 11-2 record on the regional circuit before getting called to the UFC in 2013, it felt like starting over when he was sent to Brazil to face
Jose Maria
Tome for his debut.
"When I first got into this, I didn't even feel ready or deserving to be here," he said. "I just felt completely out of my league at this point. It was my first time traveling out of the country and I'm fighting this guy on his home turf, and I was very overwhelmed. I won that fight and then they put me up against
John Moraga
. And John Moraga just fought
Demetrious Johnson
for the flyweight belt."
Ortiz lost a split decision to Moraga, but the die was cast. He may still have been a raw talent, but he wasn't going to shy away from any challenges. So the UFC kept throwing them at him.
"Then I had undefeated
Justin Scoggins
, I had undefeated
Ray Borg
, and then I had Benavidez," he said. "So I was always thinking I am fighting the best of the best and I'm not at this level yet."
Soon, though, after some more ups and downs capped off by a submission loss to
Brandon Moreno
in 2017, Ortiz turned the corner.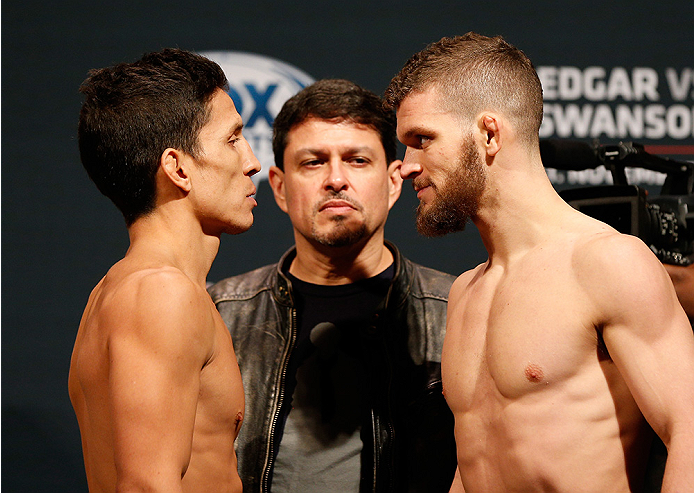 "Once I accepted that yes, I am (at this level), and I'm better than these guys, I realized I was being too hard on myself," he said. "I am a very elite fighter and it's been the mindset ever since to finish these guys and not just win."
Ortiz has fought three times since the loss to Moreno. He's won all three over
Hector Sandoval
,
Alexandre Pantoja
and
Matheus Nicolau
, with the wins over Sandoval and Nicolau coming by way of knockout. Ortiz has arrived, making a rematch with Benavidez the perfect barometer of where he's at now, and he knows it.
"I think that in this case, you can gauge the experience," Ortiz said. "He (Benavidez) had already been fighting in the WEC when I was just out of high school, and that was already a very high level. So by the time I got my hands on Joseph, the experience wasn't there. And four years later, I've fought the Who's Who of the flyweight division. I've won some, I've lost some and I've gained a ton of knowledge. As far as evolving, I don't think he's evolved because his game plan has worked so well. I don't think he's evolved as much as I have because I've had so much more to improve. That's the only thing you can take away from it (the first fight). There's not a size advantage, we've both still got the cardio and the strength, and we both still have everything. I just have more experience than I had back then."
Now it's a level playing field. And Dustin Ortiz can't wait to show it.
"Amen to that," he said. "I believe it's perfect timing and I couldn't ask for a better fight. The future is unpredictable and it's unknown and that's why we love it so much. But there's no better time than right now in the present."