UFC light heavyweight Ryan Jimmo has an advantage over most of his opponents. It's not the muscle the 6-foot-1 fighter holds on to as he cuts from a walking weight of about 230 pounds to the 205-pound limit for his division.
It's not even the 22 years of martial arts training he started at age ten, as one of his fifth degree black belt father's closest students.
The youngest of four brothers, "Big Deal" was not only the captain of his high school football team, but also of the chess club. And when I ask Jimmo what his plan for the future is, I expect the standard, "Well, I'll fight whomever the UFC puts in front of me and take it one fight at a time and hopefully get a title shot after stringing together a few impressive victories."
Instead...
"I want to be a chess Master," Jimmo says. "I am rated at 1800 now and an expert is 2000 and a Master is around 2200, so my goal is to become a Master. I play chess three or four times a week, and I've started competing again. I just got out of a three-hour tutoring session so I am getting back into chess in a really big way right now. It helps me with my entire fight game. Using different weapons at different times, and thinking ahead to put yourself in the right positions to capitalize on opportunities your opponent presents. Sometimes my coaches will tell me stop being such a chess player, be more like an animal as opposed to being such a thinker, so it's a balancing act I need to strike.
Those coaches are the guys at Power MMA:
CB Dollaway
,
Ryan Bader
, and
Aaron Simpson
, among others.
"CB just had a 39 second KO in round one in his last fight, so I'm looking to keep up the team momentum," he said.
Jimmo faces
Sean O'Connell
, who is making his UFC debut on the TUF Nations: Canada vs Australia Finale card on April 16 in Quebec City, Quebec. The two opponents met at the TUF season eight prelims and have remained close, but Jimmo says that won't stop them from trying to take one another out.
"I like Sean a lot," he says. "He's hungry and wants to make a name for himself. I've been around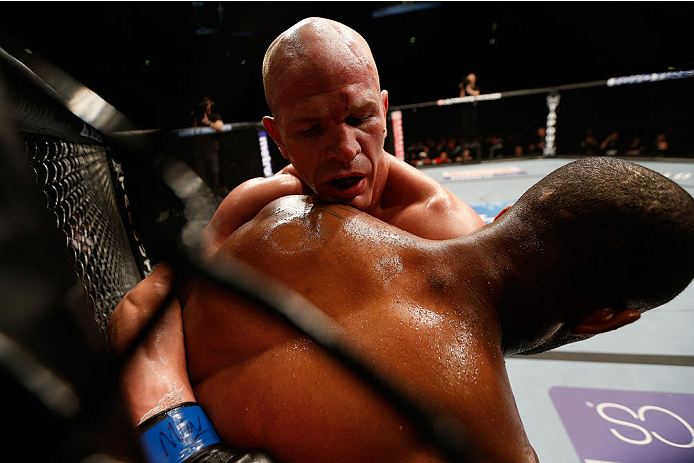 for a while and I've faced a lot of tough guys, so I don't think he's got anything that I haven't seen inside the cage before, but I will have to contend with the hunger any new fighter in the UFC is going to bring to the table. A win is really important in any debut, but in the UFC, it's everything.
"He's a good guy. There won't be any bad feelings when we fight; it's just part of our business. But I do think I'm a better athlete and I have a better skill set. I'm faster and stronger and I will impose my will on him, and once I start out-skilling him and out-pacing him, he'll break down pretty quickly."
Jimmo has trained with the Blackzilians for his last few camps, but ever the diplomat, says the soil in Arizona is better than the soil in South Florida when I ask why he chose to depart the team led by
Rashad Evans
, Tyrone Spong, Eddie Alvarez,
Michael Johnson
and JZ Cavalcante.
"Different plants need different kinds of soil and they need different foods to grow," he said. "Some plants don't grow on certain types of soil and I'm on the right soil now. I'm getting back to my Karate roots and now I'm back into wrestling so I'm optimistic about the future."
Coming off a TKO loss to
Jimi Manuwa
at
UFC Fight Night
last October, Jimmo said he rolled his ankle during that bout and became a bit of a punching bag because he wasn't able to move well. The same thing happened when he suffered a quad injury against
James Te Huna
at UFC on FUEL TV 7 in London.
"Those were freak occurrences," he said. "I'm usually injury-free because I'm pretty smart with my training."
For Jimmo, he says one of his inspirations in the fight game has always been
Forrest Griffin
, because Griffin was never devoted to any one discipline, and was able to become a UFC champion by adopting tools that work for mixed martial arts.
> Watch: KO of the Week: Jimmo vs Perosh
"Forrest Griffin used to mix his skills really well because he didn't have any kind of base. He was able to look at all the other disciplines and say, 'That will work in MMA, and that will work in MMA,' rather than focusing on and learning an entire system. So sometimes having a strict karate or wrestling or jiu-jitsu background can become a detriment to a mixed martial arts career. It's good not to be emotionally attached to one discipline or system.
"So, like Forrest, I try to be as balanced as I can. I'm training with good wrestlers now who have great transitioning, so they're really helping to round me out. I have great karate and good kicks, and good boxing, and working on my wrestling is going to improve my game immensely."
Jimmo has another idol he tries to emulate: Chess guru Joshua Waitzkin, whom the film "Searching For Bobby Fischer," was based on.
Waitzkin was just ten years old when he beat chess Master Edward Frumkin by sacrificing a rook and his Queen, only to secure a checkmate six moves later against the legendary Frumkin. In Waitzkin's 2008 book The Art of Learning, An Inner Journey To Optimal Performance, he wrote that the fame the Paramount movie brought to him became a distraction, and he took up the Chinese martial art Tai Chi as a form of relaxation, where he discovered that the same techniques he applied to his chess training helped him advance in martial arts as well.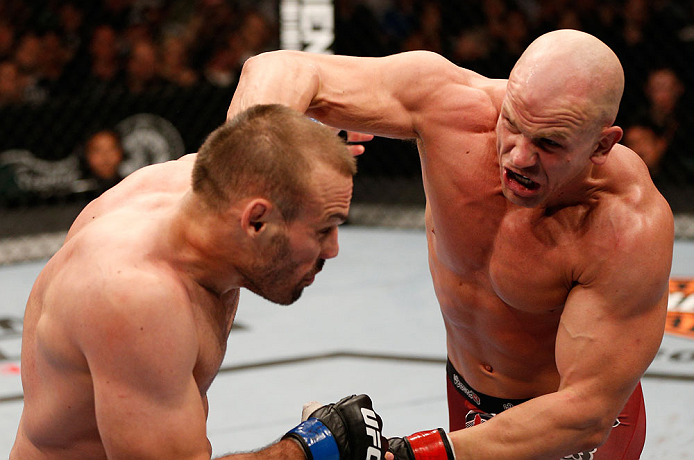 "He became a world champion at Tai Chi Push Hands," said Jimmo. "He's also a black belt in BJJ under Marcelo Garcia, so he's someone who has good philosophies that apply to both of my activities."
And while O'Connell may be making his UFC debut, he is coming into his bout against Jimmo riding a six fight win streak, mostly by TKO, so it's safe to say this fight will be an explosive bout I wouldn't advise blinking too many times during.
"Unfortunately at the UFC level there's a lot more at risk (when fighting friends)," says Jimmo. "Ws mean a lot in this sport, so we're going to go out there and try to take each other out, and we are both wanting to look spectacular in the process, in a violent manner, because that's just the nature of our business."