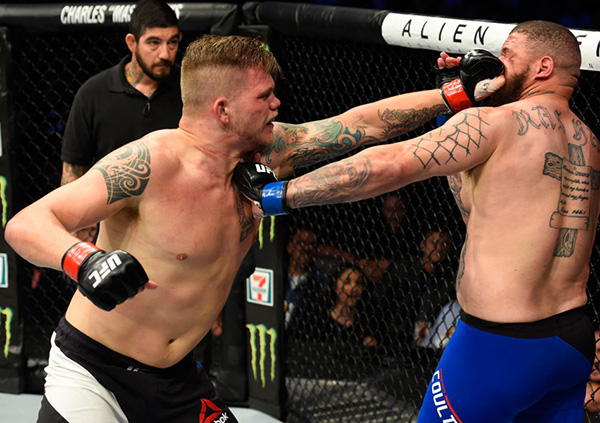 As the UFC's stacked November campaign comes to a close with a card in Shanghai on Saturday, the most important question may be: "Is China ready for The Vanilla Gorilla?"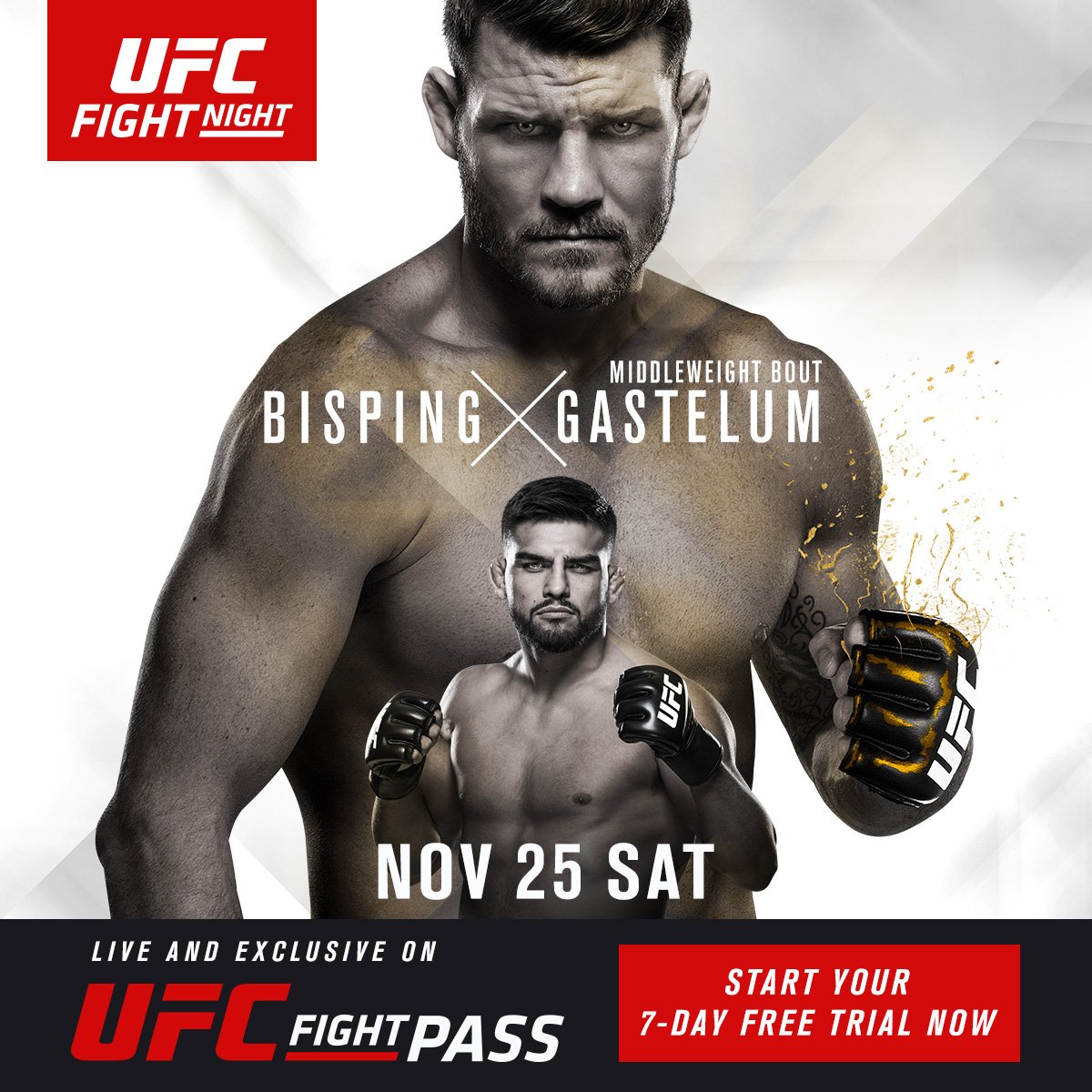 "I hope so, man," laughs the heavyweight behind the nickname, Chase Sherman. "If they're not, they better get ready."
Facing Shamil Abdurakhimov at Mercedes Benz Arena, the 28-year-old Mississippi native is certainly ready and at a pivotal point in his UFC career. Because after back-to-back wins evened his Octagon record at 2-2, going over the .500 mark against the Russian veteran could be his ticket to the top 15 come Monday morning.
"That's what we're trying to do," he said. "He's 16 right now so I think if I go over there and win in a dominant fashion and really look good, they're gonna have to put me in the top 15. That's three wins in a row. That's hard to come by in the heavyweight division, so that's what we plan on doing."
In a division where the over-30 club reigns supreme, fighters like Sherman are a Godsend because it gives a jolt to the veterans and lets them know that a new wave is coming. That provides for better fights because if those vets don't fight to keep their place, guys like Sherman are more than willing to take it.
"There's not a lot of younger guys, but you're starting to see this change of tide now," he said. "You're seeing some good, young heavyweights coming up in the division that are around my age and they're making some noise. That's important for the longevity of the division."
Fight Night Shanghai is a FIGHT PASS exclusive! Get your free 7 day trial now so you don't miss the action!
What's also important is having fighters like Sherman who aren't just entertaining in the Octagon, but outside of it, and with a popular Twitter account that is a must follow, he fits the bill perfectly.
When you try to get all the groceries inside in one trip. pic.twitter.com/5A6KHdKIkO

— Chase Sherman (@ChaseShermanUFC) October 18, 2017
"I'm comfortable with it (the attention), but I don't really worry about that too much," he said. "It's just part of the job. The biggest thing for me is to win fights and then everything else will fall into place. But I think it helps to have a presence on social media to let people know who you are and to interact with the fans."

That fan base is growing. Not just because Sherman is witty on social media, but because he always shows up to throw down. In 14 pro fights, he's won 11, with 10 knockouts, nine ending in the first round. He's not going to change up for his meeting with Abdurakhimov, an opponent whose style he doesn't necessarily care for.

"I ain't ever seen somebody get flagged for running," he said. "When he fought Derrick Lewis, the ref had to give him a warning for running the whole time. He was about to take a point. He don't want to fight. He wants to sit there and try to get his points and then run around the cage. That's what he does. He's boring."
When I see fighters talking shit to each other on Twitter... pic.twitter.com/mhtWOdmuhq

— Chase Sherman (@ChaseShermanUFC) September 24, 2017
So Sherman has a solution?

"I'm gonna be in his face the whole night. He's gonna have to fight me."

That's what fight fans want to hear and what opponents probably don't. So they'd better get at Sherman now, because with each fight and with his winning streak growing, he's only getting more relaxed.

"I'm just getting more comfortable in the cage," he said. "It's a relaxed feeling, especially since I know my job's technically not on the line now, where it was before. So I can go in there with a clean mind and just be relaxed and do the things that I need to do without hesitation."