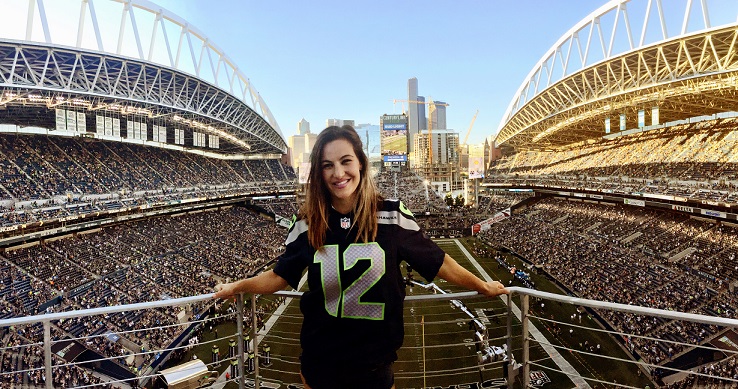 After claiming UFC gold at UFC 196, the talk after the fight wasn't all about MMA for Miesha Tate. Tate, who had just submitted Holly Holm to become the third women's bantamweight champion in UFC history, made a wish at her post-fight press conference.
But it wasn't about where or who she wanted to defend her crown against.
Tate wished for the opportunity to raise the infamous 12th Man flag
at a Seattle Seahawks home game.
From Washington and notoriously a long-time Seahawks fan, Tate got her wish on Thursday and raised the flag in front of thousands as Seattle hosted the Dallas Cowboys in its third preseason game.

Tate does not currently have a fight scheduled.