Whether talking about fighting, his upcoming stint on season 24 of The Ultimate Fighter, or anything else for that matter, Alexandre Pantoja always comes back to family. It's why he makes the sacrifices he does to be a professional prizefighter.

"I'm doing this for my family, for my life," he said. "They give me support. I have two boys and it's very hard for my wife alone. I'm fighting in the cage and my wife is fighting in the house for my children."
Fighting out of Arraial do Cabo in Rio de Janeiro, Brazil, Pantoja has built his stellar 16-2 record the hard way. A pro since 2007 who is unbeaten in nine fights since his last loss to UFC flyweight contender
Jussier Formiga
in 2010, the 26-year-old has few, if any, luxuries when he's back home, and every day of training requires a three-hour drive to the renowned Nova Uniao gym.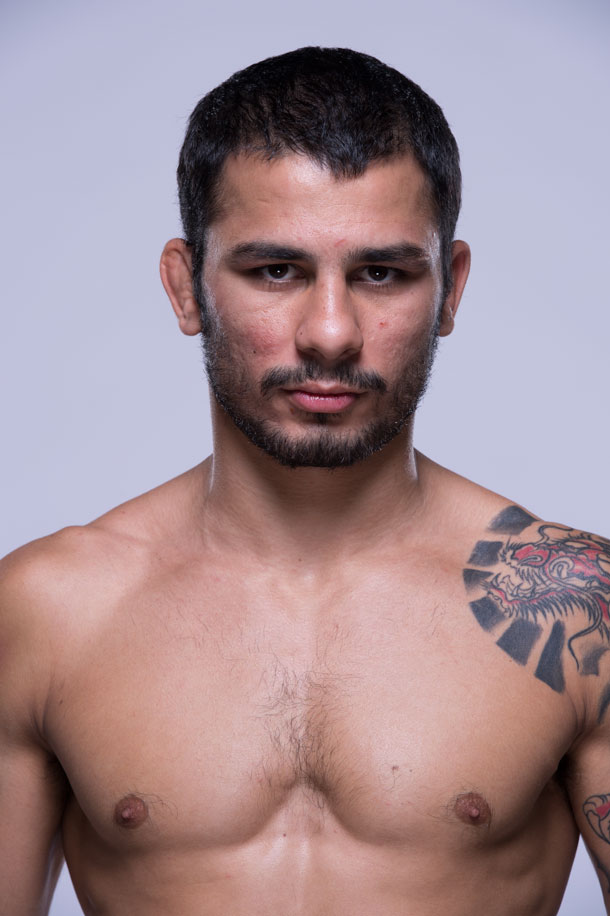 But when he submitted UFC / WEC vet (and future TUF 24 castmate)
Damacio Page
in the second round of an RFA fight in May of 2015, Pantoja thought he had made the right decision to forego trying out for TUF Brazil 4 at 135 pounds.
"When they had TUF Brazil 4, I was fighting in the USA," he said. "I fought in the USA against Damacio and I didn't go to TUF Brazil 4 because in my mind, after the fight I was thinking I'm champion in Shooto Brazil, I'm champion in RFA, and now I'm going to the UFC. I don't need to go to TUF Brazil 4."
Visa issues put a halt to his immediate progress though, and eventually, once everything was cleared up, he opted to wait for another Ultimate Fighter chance – this one for an opportunity to get a shot at world champion
Demetrious Johnson
. It's a chance he feels more than ready for.
Meet The Ultimate Fighter season 24 cast: Kai Kara-France | Yoni Sherbatov | Jaime Alvarez | Matt Schnell | Alex Pantoja | Ronaldo Candido | Brandon Moreno | Eric Shelton | Matt Rizzo
"With every fight, my next opponent's level goes up, and I'm training for this level," Pantoja said. "In my camp, I'm there every day and I'm training for opponents like Demetrious Johnson."
Beginning Wednesday, he will start his journey to get through the toughest tournament in sports, and when the dust settles, Pantoja could walk away with a title shot. At the moment, he's all business, but that doesn't mean he's not enjoying the ride. The way he sees it, the sacrifices in his family began with his mother, and they continue with him. That's life. But he's loving it.
"My mom is a warrior," he said. "She's a single mother who had three kids, and every time in my life, I saw my mom fight for me and my brothers. So I'm enjoying it every time. In the house, it's six weeks, a lot of coaches, and the best guy will be champion of the world. I love my sport. I've been fighting professionally for nine years and I love this. I fight because it's in my bones."