OEZDEMIR vs MANUWA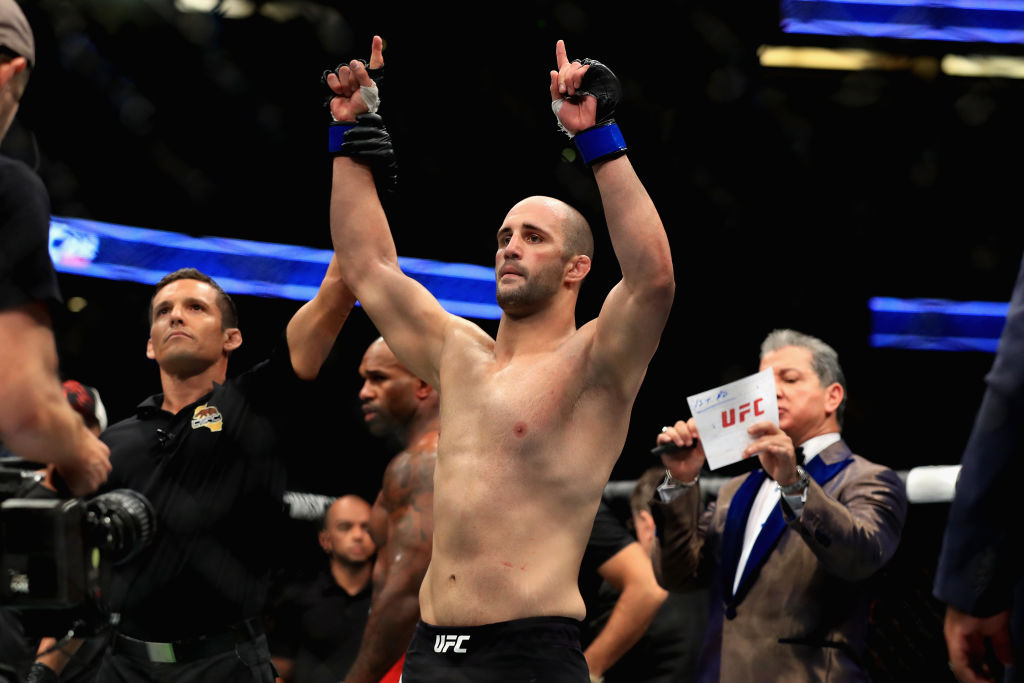 The breakout star of 2017 in the light heavyweight division is clearly Switzerland's Volkan Oezdemir, who followed up his wins over
Ovince Saint Preux
and
Misha Cirkunov
with a devastating first-round knockout of
Jimi Manuwa
in the UFC 214 main card opener.
"I don't know what's happening in my hand, but that's dynamite," said Oezdemir, who lived up to his new nickname of "No Time" by ending Manuwa's night in less than a minute.
Oezdemir came out swinging, but Manuwa locked the Fribourg native up and tried to work his clinch game. Oezdemir wasn't having it, though, and he blasted through Manuwa's grip and a left hook sent the Brit stumbling backwards. Oezdemir followed, and as Manuwa tried to swing back, he got slammed to the mat. One more right hand was all it took to finish Manuwa, with referee Jason Herzog stepping in at the 42-second mark and leaving Oezdemir with only one wish.
"I want the winner of tonight's bout (Cormier-Jones 2), for sure."
With the win, the No. 5-ranked Oezdemir improves to 15-1. The No. 3-ranked Manuwa falls to 17-3.
RELATED: Tyron Woodley Backstage Interview| Cyborg Octagon Interview | UFC 214 Final Results
>