UFC Hopes To Change Minds in Germany
By Greg Beacham, The Associated Press - Rich Franklin has never hesitated to take his mixed martial arts career on the road, with the goal of spreading his sport while chasing another UFC title.
The former math teacher from Cincinnati with a master's degree in education has fought in Belfast, Montreal and Dublin in the past two years, all in front of eager fans in otherwise skeptical nations that didn't know exactly what to make of MMA. He'll take on Wanderlei Silva on Saturday night in UFC 99 in Cologne, Germany -- the UFC's first show in the newest territory for its sport.
Click on the link below for the Full Story.
Newark, N.J. (Newark Star Ledger) - Full Story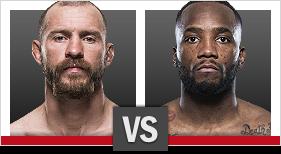 Saturday, June 23