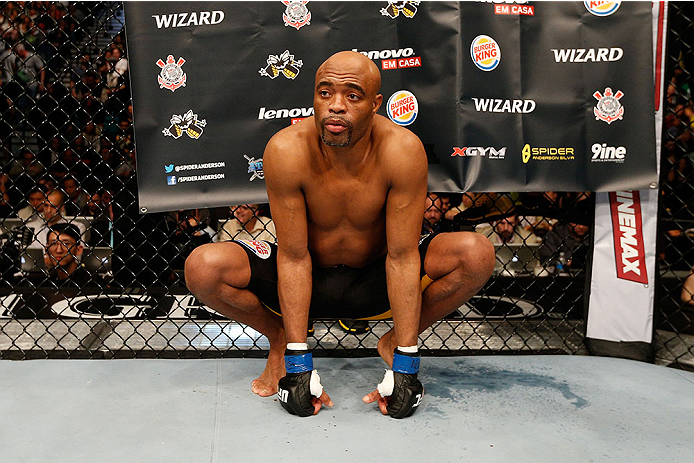 Former middleweight champion and UFC legend Anderson Silva has begun training again just a month and a half after breaking his leg against current champion Chris Weidman at UFC 168.
Silva, who ruled the UFC's middleweight division for almost six years, was pictured at his Muay Thai College in Torrance, California this weekend lifting weights with a trainer and walking down stairs without crutches.
'The Spider' has been adamant about fighting again, and UFC president Dana White suggested that a return to the Octagon before the end of 2014 was possible.
> Photo: Anderson lifting weights
> Video: Anderson walking down stairs