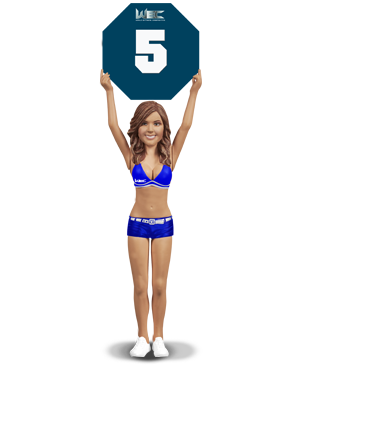 1
Number of sibling sets who have been packaged into a Versus two-pack, usually reserved for fighters who fought one another in iconic bouts : Nate and Nick Diaz
1
Number of sibling sets who founded Round 5 in 2008: Damon and Barron Lau
2
Number of women who've been shrunk down into toys by the brand: Arianny Celeste and Brittney Palmer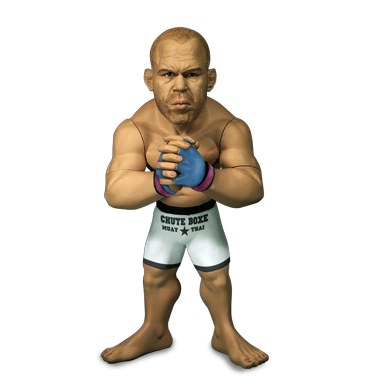 2
Number of women who will have their action figures out this Christmas: Ronda Rousey and Liz Carmouche
5
Height, in inches, of the Round 5 vinyl figures in the
Titan
line
5
Number of non-fighters with Round 5 figurines: Bruce Lee, Dana White, Joe Rogan, Bruce Buffer and referee Mario Yamasaki
6
Height, in inches, of each Ultimate Collector figurine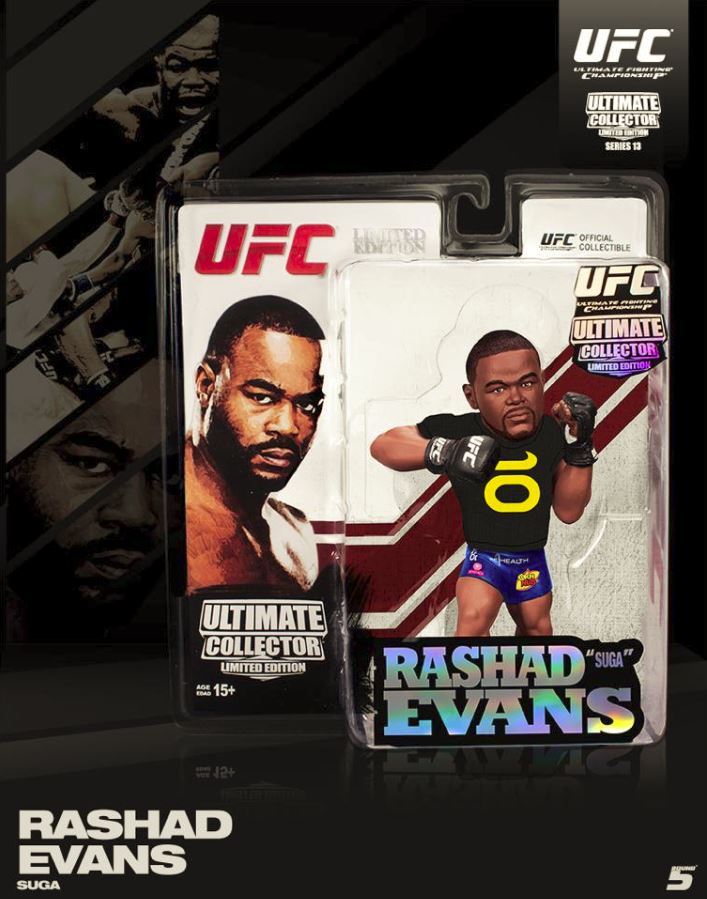 8
The number of points of articulation each Round 5 UFC action figure has.
9-12
Number of months it takes to produce a figure from start to finish. "Fighters can rise to the top so quickly, we have to play Joe Silva and actually predict which fighters will be the fan favorites when our products hit the shelves," says Round 5 founder Damon Lau. "We have a strong fan base, so listening to them has always helped us with these decisions."
$14.99
Retail cost of Round 5's Ultimate Collector figurines
60
Number of days it takes to create each metal mold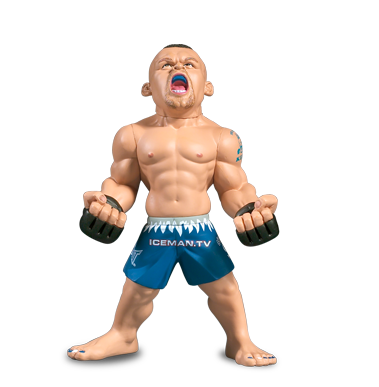 90
Current number of figurines in the Ultimate Collector Series
100
Number of hands that touch each figure before it's shipped to stores
100
Percent chance that a fight fan will interrupt you to say "It's an action figure" if you accidentally refer to one of these toys as a "doll"
$139.99
List price on eBay for the Randy Couture Dan Diego Comic-Con edition figuring, the rarest figure ever produced.

Shop for Round 5 at UFCStore.com and other retailers