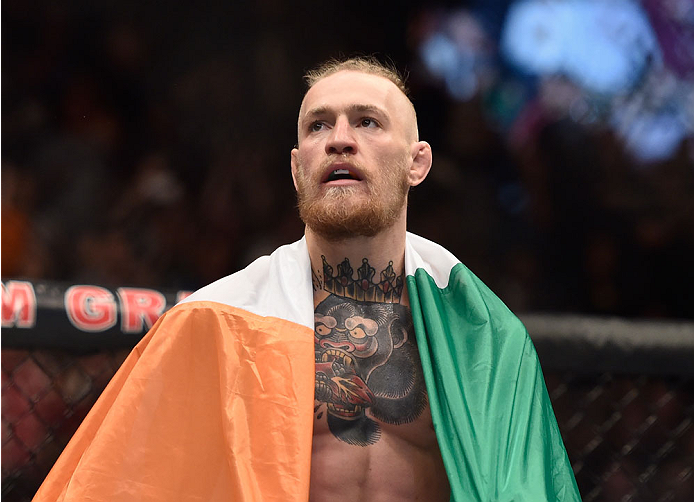 Tell us a little bit about your relationship with Aisling Daly?
Aisling Daly has been with me in Straight Blast Gym since day one. She was the only girl – she still is the only girl. But when the team was only four people strong, we were only in a little shed hitting bags, doing nothing really, Ais was always there. She's been on our team a long, long time.
What was your first impression of Aisling?
Aisling is a friendly girl, but she's tough as nails, ya know? She's a nice girl but don't mess with her.
What do you think she brings to the women's 115-lb division?
I know she's in it until the end, I know she'll fight with her heart. She'll swing that right hand. She'll get in girl's faces and she'll drag it into a dogfight every single time. She's an exciting fighter and she's always in the thick of things. She'll bring a lot of excitement to that division. No doubt. She comes to fight.
What do you think is the importance of an all-women's Ultimate Fighter?
It's absolutely phenomenal. It's given the women in this division a chance at the big stage and an opportunity to change their life. So it's phenomenal, again, to see the growth of mixed martial arts, the growth of the UFC. It's a beautiful thing.
I know you're a little biased, but do you think Aisling will ever be a UFC champion?
I believe that Aisling definitely has the potential to be champion, no doubt. I mean, for her to go over and compete in that Las Vegas heat, to leave her home in Dublin. She's a pale-skin Irish woman, ya know, and they don't take too well to the sun sometimes, and it can be tough. But for her to do that, and step out of her comfort zone and go over and compete, that shows me her mental game is gaining day by day. So if she continues on this path, continues gaining that mental strength, continues showing up at the gym, continues believing in her abilities, there's no doubt, anything is possible. The sky is the limit. Actually, the sky isn't the limit – there is no limit. The sky is the view.
MORE: The Ultimate Fighter: Aisling Daly Practice Highlights | Aisling Daly Film Session | The Ultimate Fighter Episode Six Recap | Aisling Daly vs. Angela Magana Action Gallery