BOSTON
It's not hard to find a Conor McGregor sound byte these days.
Here in Boston, just a walk down the block will surely bring you face-to-face with a Fight Night Boston poster on a cab, bus or trashcan. The McGregor city takeover is in full force.
The captivating featherweight contender spoke to the media for an hour on Friday ahead of his main event bout with Dennis Siver on Sunday at TD Bank Garden.
McGregor, a proud Dubliner, brings up fighting in a stadium in Ireland every chance he gets. It was a hot topic once again on Friday.
"Croke Park is there. The stadiums are there," McGregor said. "I've read leaked articles that are saying different things, so I'll have to speak with Lorenzo (Fertitta), who messaged me last night. The family is coming out.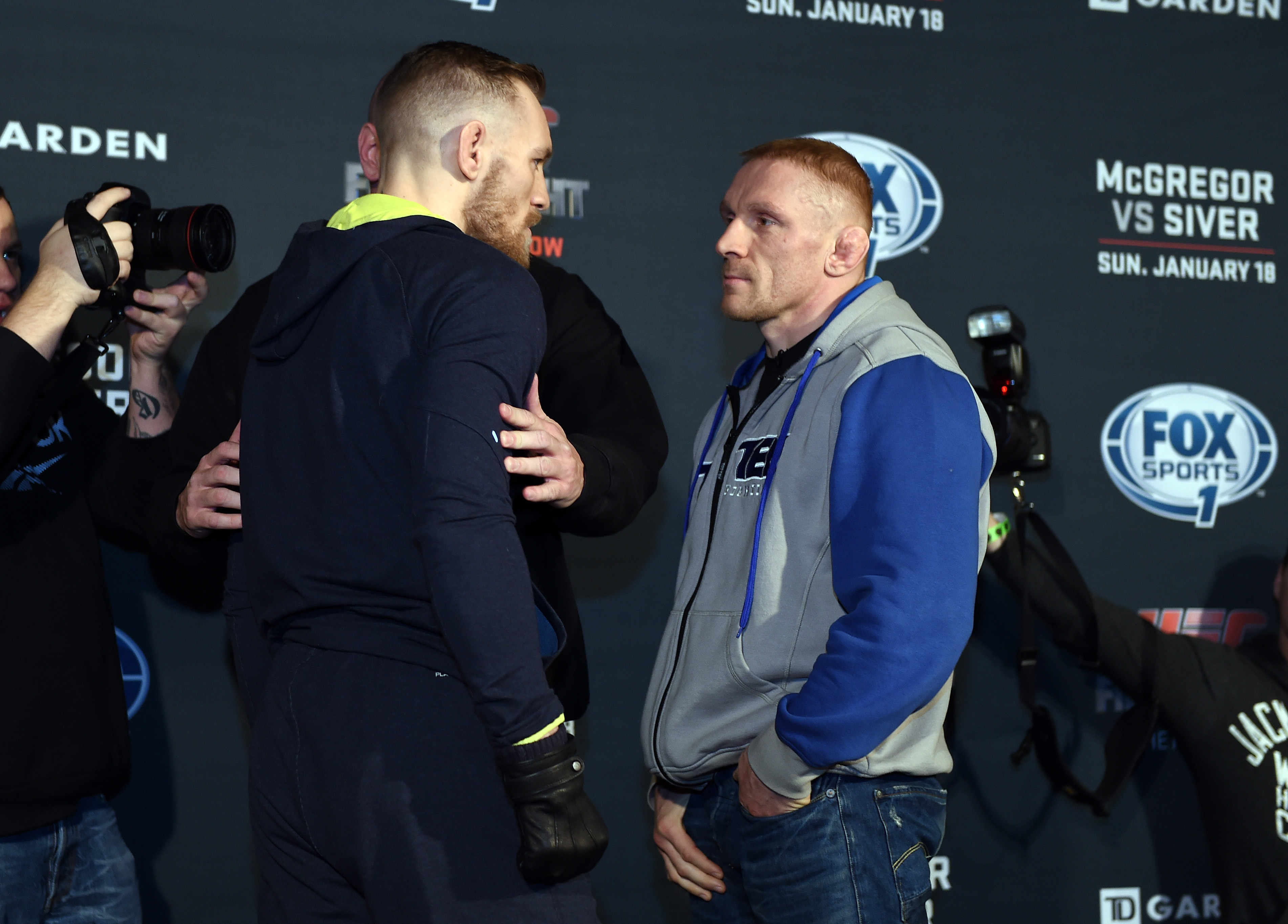 "It's becoming a tradition now for myself and the (Fertitta) family to toast the nice whiskey after the contest. Place Dennis' head on the table (for) another job well done, then discuss big business. I will have a clearer answer Sunday night where the stadium situation stands."
As far as McGregor the fighter goes, the theme of the week has been about his evolution into one of the most popular and successful fighters in the UFC.
> Go Inside The Numbers For Fight Night Boston
He said evolution is what this game is all about.
"You can not stagnate like a lot of these people – they fall into patterns, they fall into routines," McGregor said. "Routine is deadly, routine will kill you. I'm constantly getting better every day. Even since the (Dustin) Poirier fight I am a different animal all together. I feel that I have a deeper understanding of the game and what it truly is."
McGregor is fascinated with movement; specifically, how the human body moves. He said being able to shut down another man's body with your own movement and pressure, without strikes, is the science of MMA.
"That's the sweet science," McGregor said. "I am obsessed with this game - the whole spectrum of movement. I will continue striving towards freedom of movement."
> Watch "Why I Fight": Conor McGregor
There are many different styles of fighting, but McGregor said he is the new style -- the new age.
While McGregor is at the beginner level of the new MMA, everybody else has yet to show up to the first class, he said.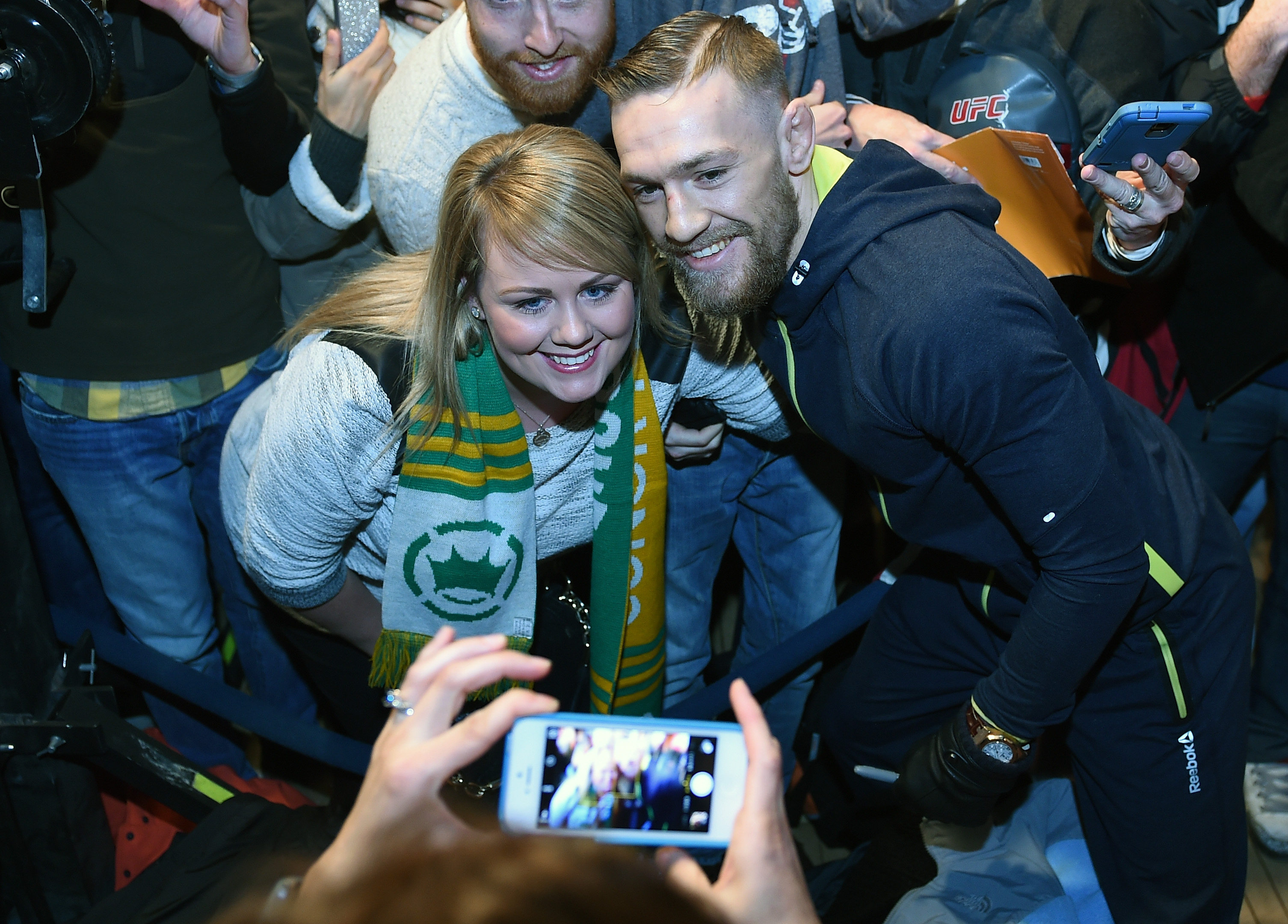 But as good as McGregor has become, there are still questions that need to be answered.
What will happen when he finally faces a dominant wrestler? How will he react off his back?
"Notorious" is looking forward to answering them all.
"I believe (Siver) will eventually look to shoot if he even gets the opportunity," McGregor said. "It's always something I enjoy, to show the public what I can do and educate them on the level that I am at. The wrestler question is one that has popped up with the fans and the media. It is a question that interests people. I am definitely interested in it, too.
"I look forward to answering the question. That's another fight down the line that I look forward to, another question I look forward to answering for the fans. But when the wrestler question is answered, then there will be another question. As long as the question interests me, I will answer it."
On Sunday night, he plans to add another win to his perfect UFC resume.
And then, it's on to the next one.
"I will have a good performance on Sunday night and then let's think of the next dream," McGregor said. "It just never ends. (Then I will) continue to grow and continue to get better, and become the greatest of all time. That's the goal. That's what I feel."