BOSTON
Conor McGregor put on a show for fans in attendance at the UFC Gym in Downtown Boston on Thursday afternoon, going 45 minutes inside the Octagon to close out the Fight Night Boston Open Workouts.
When the brash Irish superstar entered the cage, one fan asked him if Dennis Siver was ready for the "ass kicking" – the fan's words -- that was coming to him on Sunday night.
> Check Out The Fight Night Boston Preview
McGregor, always the entertainer, responded: "I don't think so."
He paused for a moment, then swung back to add, "But, he has no choice in the matter."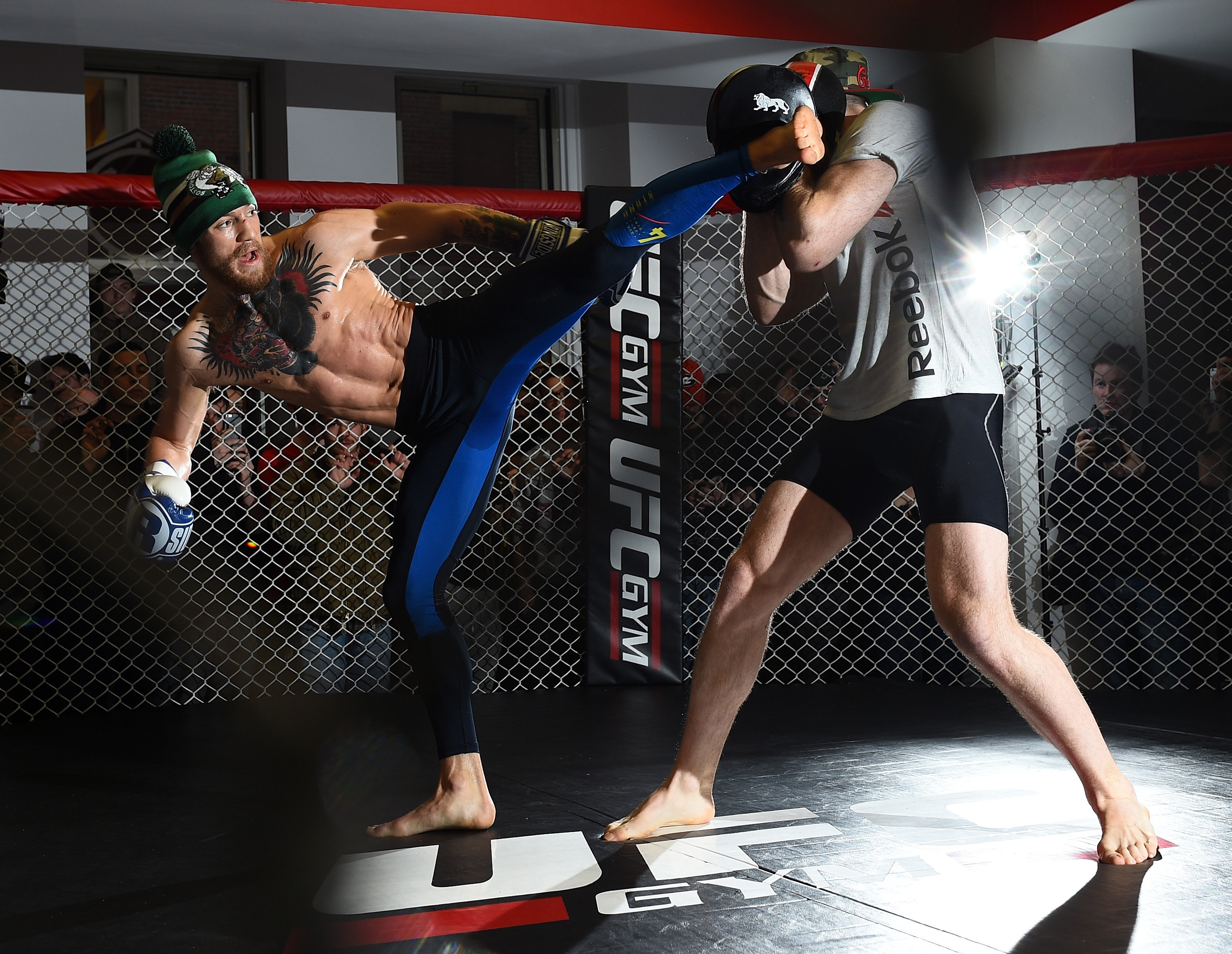 About 100 fans packed into the gym to watch McGregor, Dennis Siver, Donald Cerrone and Benson Henderson hit the pads ahead of their respective main and co-main event showdowns at TD Garden.
Fight Night Boston is set to be the most successful show the UFC has ever brought to the city, with an expected sellout by the time the first bout begins on Sunday. And McGregor was quick to take credit for this achievement.
> Watch: Fight Night Boston Open Workout Highlights
"It's already smashed the record for the highest gate of all the UFC events in Boston," McGregor said. "That's another feather in my cap. I do enjoy record breaking. It's a pastime of mine."
Another pastime for the Irishman is that he just wins. He has prevailed in all four fights in the UFC and is riding an impressive 12-fight win streak.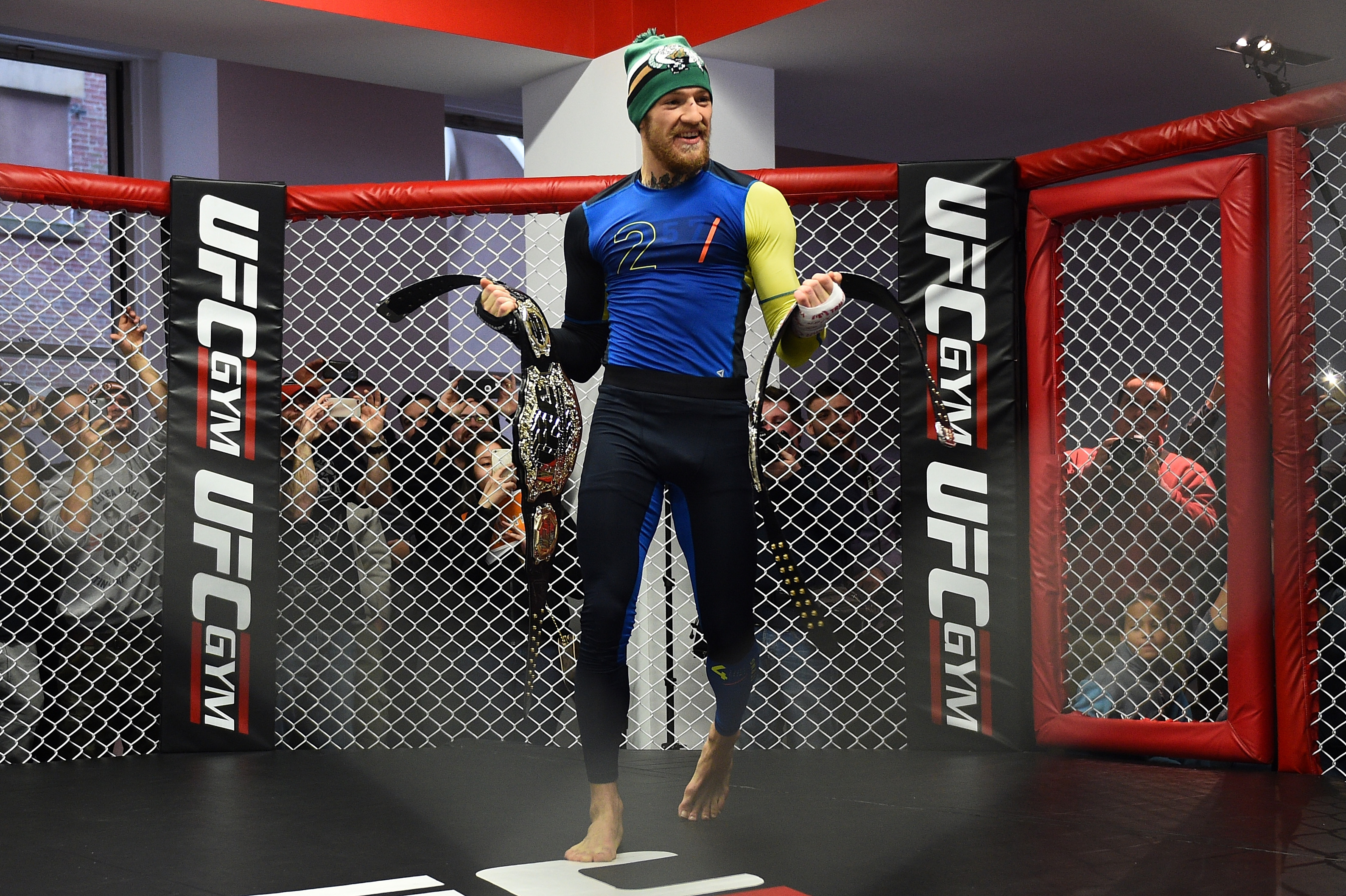 The featherweight contender certainly has the title in sights. To that end, he spotted two title belts on display in the gym, grabbed them, threw them over each shoulder and posed for the fans with a giant smile on his face in between drills.
Despite all the title talk, McGregor is focused on the task at hand, even if one eye is on the ultimate prize.
"I don't look past anyone, I look through them," McGregor said. "The goal at the end of the day is world titles. Like I've said, I came into this promotion as a two-weight world champion. I vacated those belts when I signed with the UFC. I'm in the process of regaining them again."
This will be McGregor's second main event in five UFC appearances. The newest Reebok-sponsored UFC athlete said he doesn't even pay attention to when he's fighting.
To McGregor, every fight is a main event fight.
"They're all a big stage," McGregor said. "For me, I believe every fighter on the card is in their own main event. With me, this is my f**king 50th MMA main event. I always feel like it's the main event."