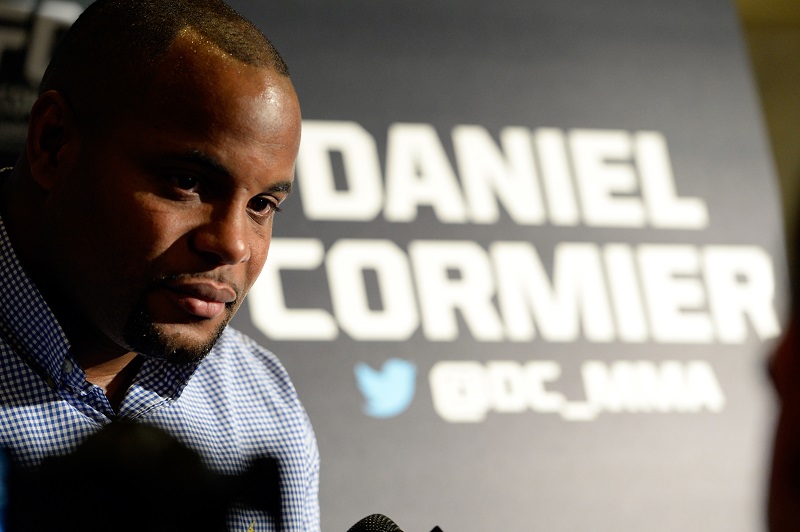 Understandably disappointed by the postponement of his light heavyweight title fight from Sept. 27 to Jan. 3 due to an injury suffered by champion Jon Jones, challenger Daniel Cormier quickly realized that things could have been worse.
"There were a lot of questions when I initially heard that he was out of the fight," Cormier told FOX Sports 1's Mike Hill on Tuesday's edition of America's Pregame. "Remember, I replaced Alexander Gustafsson (at UFC 178), so when I heard that Jon was hurt and him and Gustafsson are now on the same schedule in order to be healthy, my first question was 'I don't have to go behind Gustafsson again now, right?'"
He won't have to go back in line, as UFC Chairman and CEO Lorenzo Fertitta made it clear to "DC" that he will be the next man to face Jones in the Octagon.
"I was very concerned about that," Cormier said. "I didn't want to lose my place in line."

Stepping in on short notice to face Jones after an injury to the champion's original September opponent, Sweden's Gustafsson, Cormier pushed aside a nagging knee injury of his own to accept the fight with the New Yorker, and the bad blood between the two quickly escalated.
> Watch: Daniel Cormier on America's Pregame Show
From trash talk to an impromptu brawl at a media event in Las Vegas, the UFC 178 main event became the most highly-anticipated fight in recent history, and while it will now shift to January after Jones went down with a leg injury, Cormier couldn't help getting a jab in at his opponent Tuesday.
"It (the postponement) can be a blessing, but I would be outside of myself to not say that I went into this fight knowing that my knee was pretty jacked up and I was gonna fight through it to get a title," he said. "I don't think he (Jones) is ducking me. I said from the beginning that Jon Jones isn't afraid of anyone…I'm saying tough it out sometimes; sometimes you gotta just tough it out and go in there and fight."
In the meantime, it's back to the gym for Cormier, who revealed that fellow light heavyweight contender Phil Davis has been working with him to get ready for the biggest fight of his career.
"Now I reshift, I refocus," Cormier said. "I focus on the task at hand, which is fighting Jon Jones. It's disappointing, but I'm a person who likes to look at the positive, and the positives are that I have a full training camp to get myself together and get my team ready for a big fight like this."