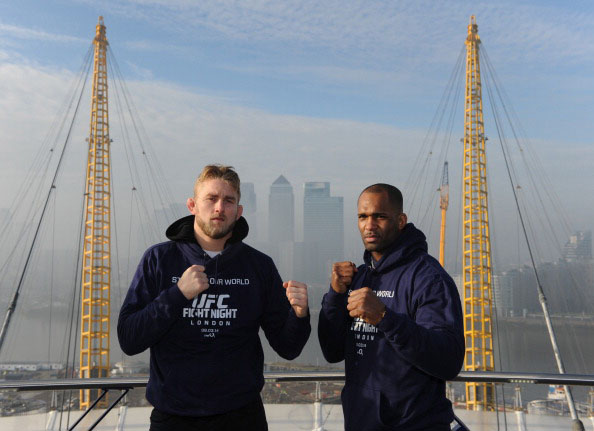 "Alex Gustafsson, the UFC's light heavyweight No 1 ranked challenger and unbeaten British standout Jimi Manuwa came face-to-face Monday for the first time as they prepare for a week of media activities around their main event contest on at the 02 Arena, in London's Docklands, on the second Saturday in March.
"There is huge anticipation ahead of the contest. "It won't go the distance," Manuwa, ranked 11 in the UFC standings at 205lbs, told Telegraph Sport. That was echoed later by Gustafsson, who had a five-round war with UFC champion Jon Jones last year which propelled the Swede to worldwide acclaim.
"'I am preparing for five rounds, but it won't last that long,' predicted 'The Mauler', from just a few feet away where Manuwa was giving the first of many media interviews."
Read the full article.