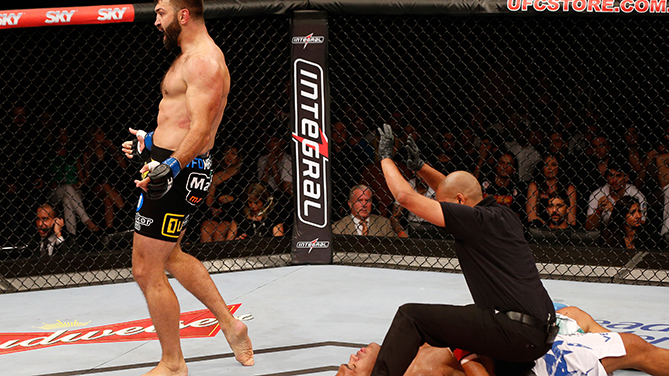 The UFC heavyweight division got a major shakeup for the second straight week in the official rankings after Andrei Arlovski finished Bigfoot Silva by TKO at Fight Night Brasilia.
Arlovski, the former UFC heavyweight champion, won his second-straight inside the Octagon and he did so in devastating fashion. The rankings panel took notice and voted "The Pit Bull" up seven spots to No. 7 in the heavyweight division, passing the likes of Roy Nelson, Ben Rothwell and Alistair Overeem.
Silva, who was ranked at No. 4 going into Fight Night Brasilia, dropped all the way to No. 9, allowing Stipe Miocic to take over at 4, Josh Barnett to secure No. 5 and Mark Hunt, who will face Nelson this weekend at Fight Night Tokyo, to jump up to No. 6.
> Check Out The Complete Official UFC Rankings List
Former UFC bantamweight champion Renan Barao continues his fall down the pound-4-pound rankings. Before T.J. Dillashaw upset "The Baron" at UFC 173, Barao ranked as the No. 3 p-4-p fighter in the world. He has now fallen to No. 10 after UFC welterweight champ Johny Hendricks passed him this week.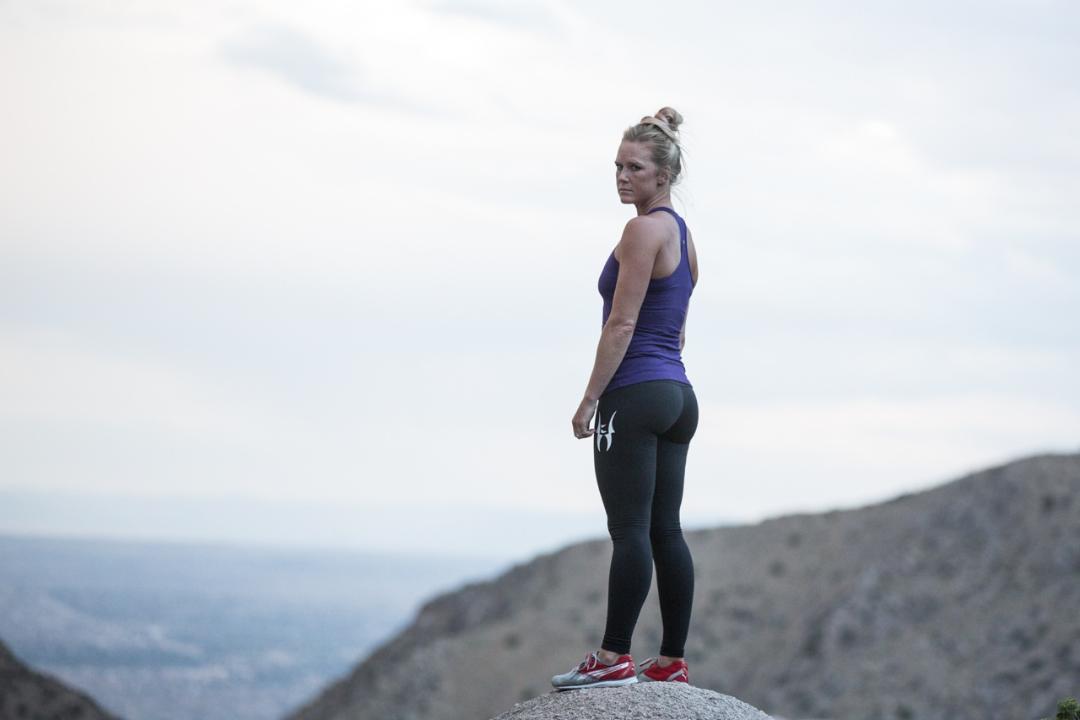 Women's bantamweight newcomer Holly Holm makes her debut on the rankings this week at No. 15, dropping Lauren Murphy off the list. Raquel Pennington jumped past Leslie Smith into the No. 13 spot. Holm has yet to receive her first UFC assignment, as she continues to rehab a broken hand suffered in her last fight.
In other notable movement, Gegard Mousasi fell to No. 8 behind Michael Bisping (No. 7) in the middleweight division. Thales Leites jumped to No. 11, passing Costas Philippou. At 145 pounds, Jeremy Stephens reclaimed his No. 10 spot, passing Dennis Siver, while Ryan Bader jumped past Dan Henderson into the No. 7 slot at 205 pounds.
In the bantamweight division, Takeya Mizugaki, who faces Dominick Cruz in his Octagon return at UFC 178, moved past Eddie Wineland into the No. 5 spot. Johnny Eduardo moved past Bryan Caraway to secure the No. 8 spot.
At heavyweight, Rothwell and Overeem both fell a spot to No. 10 and 11, respectively, while Frank Mir dropped two spots to No. 13 and Stefan Struve fell one spot to No. 14.