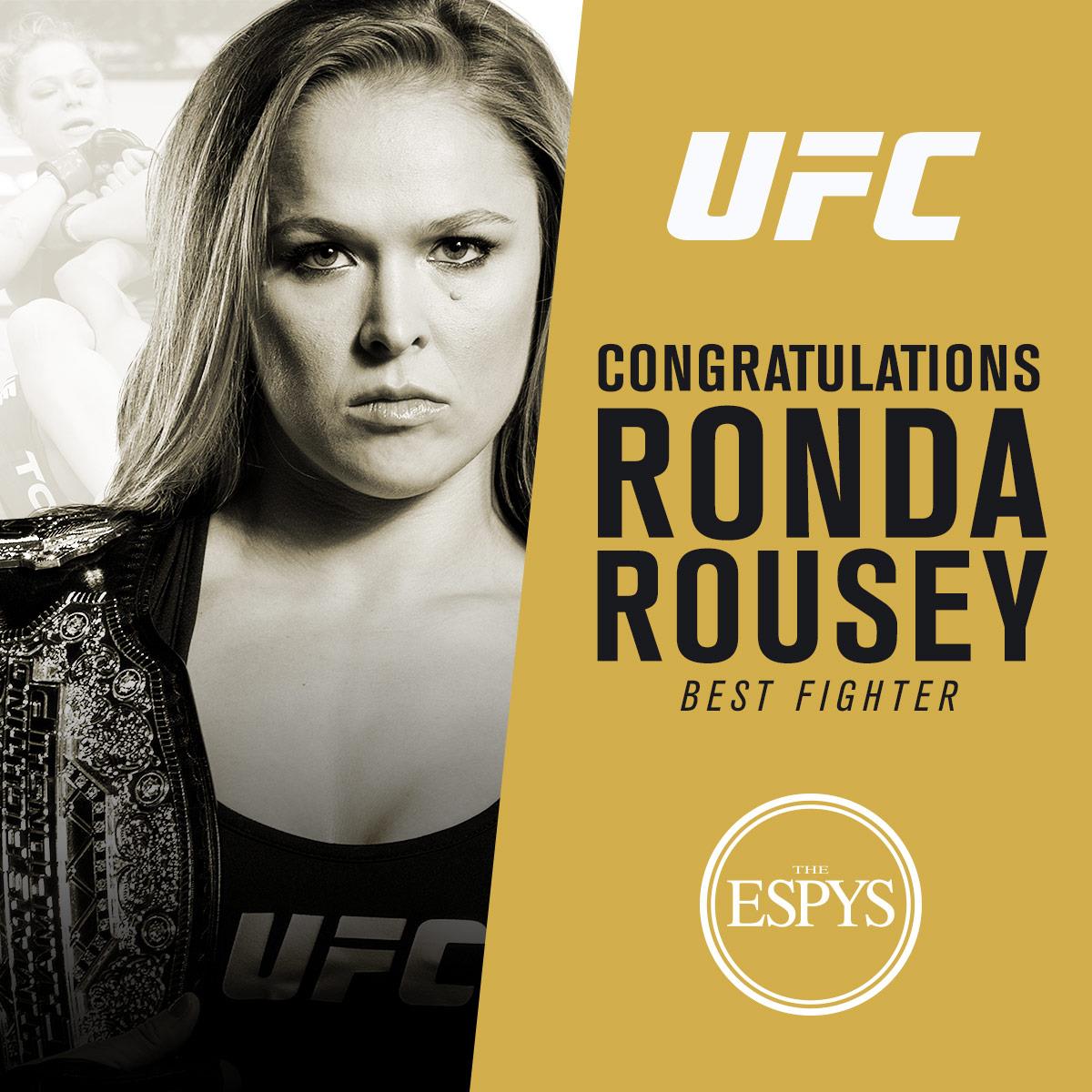 Already the UFC women's bantamweight champion and someone Sports Illustrated described as The World's Most Dominant Athlete, former Olympic medalist Ronda Rousey added more accolades to her growing list Wednesday, as she received the Best Fighter and Best Female Athlete ESPY awards from ESPN.
RELATED CONTENT: The Ronda Rousey Collection | Free Fight: Rousey vs. Cat Zingano | Rousey vs. Correia - Until We Go Down
In the Best Female Athlete category, Rousey won the award over an impressive field that included tennis great Serena Williams, Skiing star Lindsey Vonn, and UConn basketball standout Breanna Stewart. The athletes Rousey beat out for the Best Fighter award were no less impressive, as the field included her UFC colleague Donald "Cowboy" Cerrone and boxing stars Floyd Mayweather, Gennady Golovkin and Terence Crawford.
Currently in training for her UFC 190 bout against Bethe Correia on August 1, Rousey's past 12 months has included successful title defense wins over Alexis Davis and Cat Zingano, victories that took a combined 30 seconds.