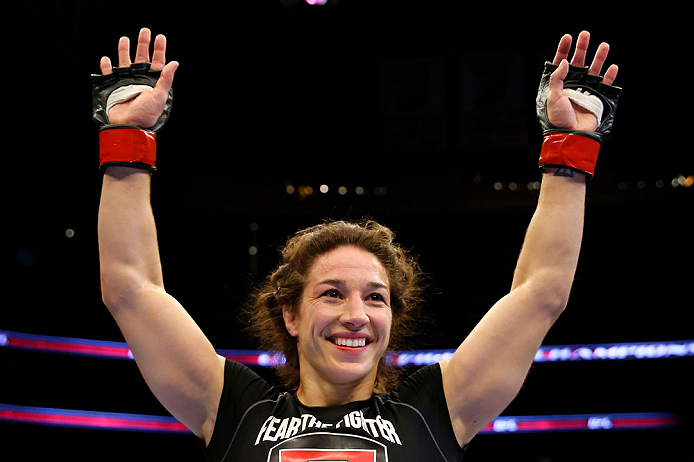 "Sara McMann is suddenly back in the MMA spotlight and ready to win the UFC women's bantamweight title.

"'I'm a professional fighter, so this is what I've been working toward the entire time,' she today told MMAjunkie.

"The UFC announced this past weekend that McMann (8-0 MMA, 1-0 UFC) will face off with fellow Olympian and women's bantamweight champion Ronda Rousey (8-0 MMA, 2-0 UFC) at UFC 170, which takes place Feb. 22 at Las Vegas' Mandalay Bay Events Center.

"But McMann already knew that. Prior to Rousey's defeat of Miesha Tate at UFC 168, she was told she'd fight the winner of the grudge match, which co-headlined the pay-per-view event."

Read the full article here.