The UFC's launch of its "The Time Is Now" campaign coincides with a colossal two-day opportunity Thursday and Friday allowing fans to purchase advance tickets for some of the biggest shows of 2015.
Championships belts are on the line and stars will be catapulted starting Jan. 3, with the UFC 182 showdown between light heavyweight champion and pound-for-pound king, Jon "Bones" Jones, and his much-despised challenger, Daniel Cormier at the MGM Grand, Las Vegas.
The star power continues with the Jan. 18 return of Conor McGregor to the Octagon, as he faces kickboxing veteran Dennis Siver in the main event of UFC Fight Night, Boston at TD Garden, home of the Boston Bruins and Boston Celtics.
Next up: UFC 183, Anderson Silva vs. Nick Diaz, on Jan. 31 at the MGM Grand, Las Vegas, featuring the return of two electrifying fighters – one intent on fortifying his legacy; the other eager to take his place among the elite.
Finally, the blockbuster co-main championship events of UFC 184 on Feb. 28 will bring Chris Weidman vs. Vitor Belfort, and Ronda Rousey vs. Cat Zingano to Staples Center in downtown Los Angeles.
TICKET SCHEDULE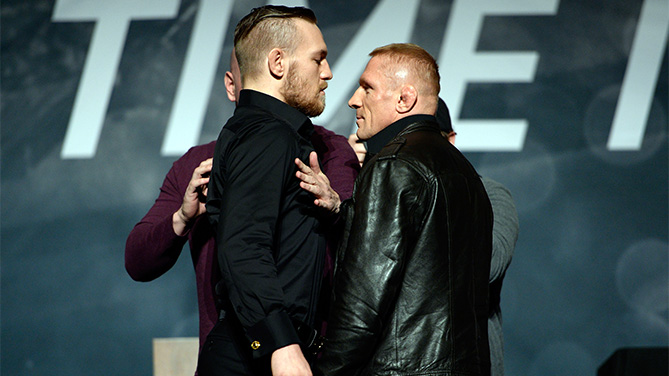 Thursday
What: UFC Fight Night: McGregor vs. Siver
Where: TD Garden
When: January 18
Tickets: On sale at 10 a.m. ET; $185, $125, $90, $75, $50, $40.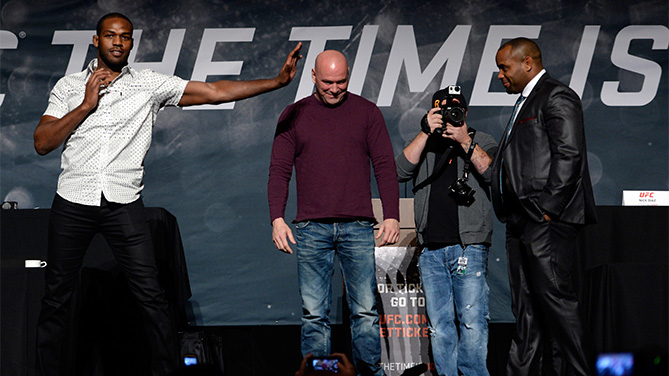 Friday
What: UFC 182: Jones vs. Cormier
Where: MGM Grand Las Vegas
When: January 3
Tickets: On sale at 10 a.m. PT; $1000, $750, $500, $350, $200, $125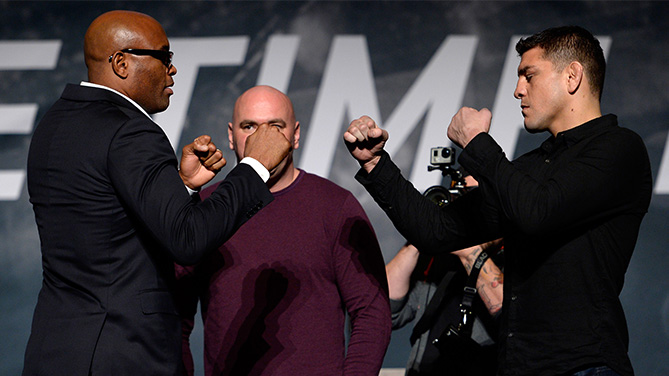 What: UFC 183: Silva vs. Diaz
Where: MGM Grand Las Vegas
When: January 31
Tickets: On sale at Noon, PT; $1000, $750, $500, $350, $200, $125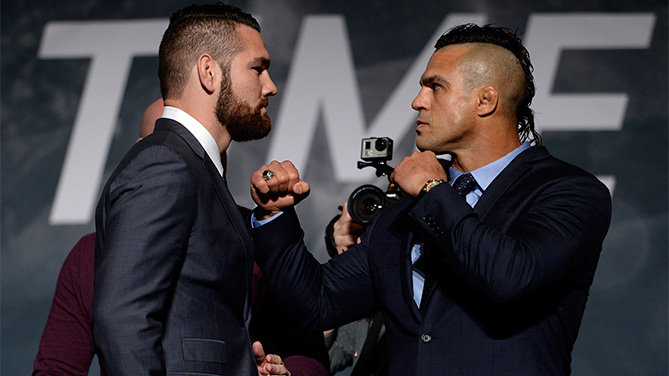 What: UFC 184: Weidman vs. Belfort//Rousey vs. Zingano
Where: Staples Center
When: February 28
Tickets: On sale at 2 p.m. PT; $600, $350, $250, $125, $90, $50