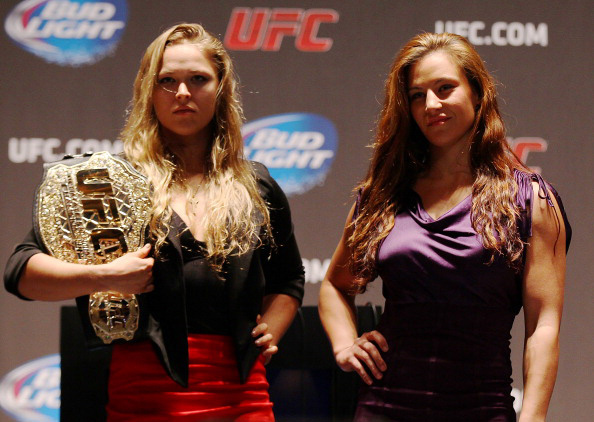 Ronda Rousey (TUF 18 coach)
'Rowdy' Ronda Rousey was slated to coach
The Ultimate Fighter
18 against
Cat Zingano
until an injury forced the No. 1 contender to concede her role to second-ranked women's bantamweight
Miesha Tate
. Rousey, who defeated Tate via her patented armbar for the
Strikeforce
title, expressed her distain for 'Cupcake' throughout the season, often flipping Tate off whenever she got the chance. The pair face off in the co-main event at UFC 168 as Rousey will look to add to her impressive streak of five straight first-round submissions.
Watch TUF 18 videos, outtakes and fights
Miesha Tate (TUF 18 coach)
Tate, a former Strikeforce champion, took over the TUF 18 coaching gig opposite Ronda Rousey after Cat Zingano went down with an injury. The former high school wrestler was on a four-fight winning streak, including two title defenses, before suffering an armbar submission loss to Rousey. After weeks of feuding on camera, culminated by Team Tate fighters taking home both UFC contracts, the rivals will finally meet in the Octagon at UFC 168. Tate, who maintained a primarily calm demeanor on TUF 18, says she expects totally different outcome in the duo's second matchup, "I'm going to break her jaw. I'm not going to stop punching until something on her face is broken and she wakes up looking at the lights."
Watch TUF 18 videos, outtakes and fights
Diego Brandao (TUF 14 winner)
The UFC 168 main card begins with a matchup between
Dustin Poirier
and TUF 14 winner Diego Brandao. Brandao surely made an impression on the show with his confrontations with
Marcus Brimage
and
Steven Siler
, but also with his blistering knockouts en route to a finale berth. The fighter out of Manaus, Brazil landed brutal flying knees in back-to-back bouts, including one to the body of
Bryan Caraway
, the boyfriend of TUF 18 coach Miesha Tate. Diego finished foe
Dennis Bermudez
in the TUF championship by armbar after getting hurt by a flurry of punches in the first round and took home $80,000 in post-fight bonuses (Fight of the Night, Submission of the Night).
Watch his Finale win
Chris Leben (TUF 1 semifinalist)
Who could forget Chris Leben and his antics on The Ultimate Fighter season five? From urinating in
Jason Thacker
's bunk bed to his blowup with
Bobby Southworth
, Leben left an impression on viewers and contestants alike. Despite losing and being brought back for yet another loss, 'The Crippler' sustained a long UFC career with 21 fights over an eight-year span, including notable matchups against
Mark Munoz
,
Anderson Silva
,
Wanderlei Silva
, and
Michael Bisping
.
Watch season 1 free
Uriah Hall (TUF 17 finalist)
Uriah Hall's spinning hook kick to the head of
Adam Cella
reverberated through the halls of the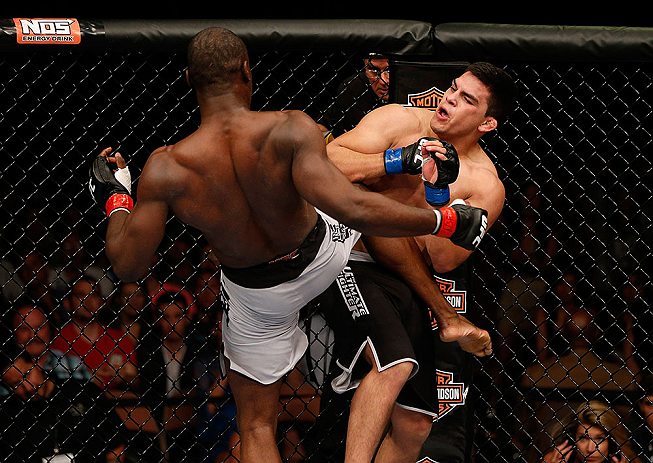 TUF facilities and was deemed the most vicious knockout in the show's history by UFC President Dana White. Even Hall couldn't believe the brutality of his knockout, standing over Cella in what seemed to be disbelief mixed with regret following the KO of the Season. Hall then broke Bubba McDaniel's face in three different places in the quarterfinals, and ground-and-pounded his way past Dylan Andrews in the semis for a spot in the championship. Despite an underwhelming showing in the finale, the future is still bright for this dangerous striker.

Watch his infamous knockout here
Michael Johnson (TUF 12 finalist)
TUF 12's Michael Johnson tried out for season eight with no avail. Then for season nine with the same result. However, the St. Louis native would not give up, telling the producers of the 10th season, "I've been getting tired of chasing you [expletive] around the country. I'm here; I'm not going to go anywhere.
"If you guys don't pick me, I'm going to try out again. I'm still going to be winning fights. I'm still going to be training hard."
The rest is history, as Johnson was selected for the show and roared all the way to the finale versus
Jonathan Brookins
. 'The Menace' fell to Brookins by UD, but won three of his next four fights to start his career in the UFC.
See Johnson's training vlog for his August bout

Manny Gamburyan (TUF 5 semifinalist and TUF 18 assistant coach)
Before Manny Gamburyan assisted Ronda Rousey on the 18th installment of The Ultimate Fighter, 'The Anvil' – formerly known as 'The Pitbull' – was working his way into the UFC on the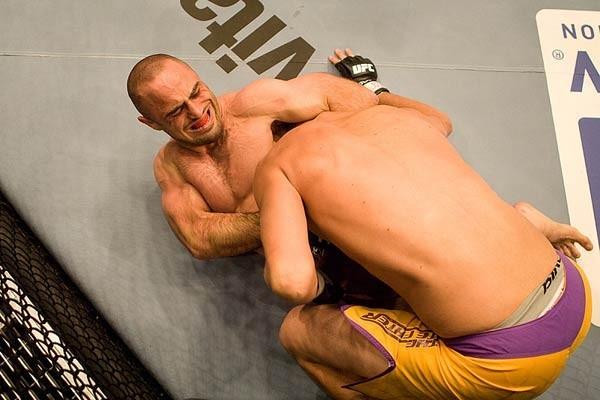 show's fifth season. Gamburyan faced a tough road to the finale, going through Noah Thomas, Matt Wiman, and Joe Lauzon before taking on Nate Diaz for the belt. His success prompted an apology from Dana White for doubting his abilities. The Armenia fighter took a short break from the UFC, but returned in 2011 and defeated fellow TUF 5 alum Cole Miller in his most recent bout at Fight Night Boston.

Watch TUF 5 free
William "Patolino" Macario (TUF Brasil 2 finalist)
Macario, a Rio de Janerio native, established himself as a threat in the welterweight division following his performance on the second season of TUF Brazil. At just 21, with only seven professional fights, "Patolino" made his UFC debut in the TUF Brazil finale against
Leonardo Santos
. Despite the loss, the young fighter's future is bright, as he looks to bounce back against
Bobby Voelker
at UFC 168.
Watch TUF Brasil 2 free