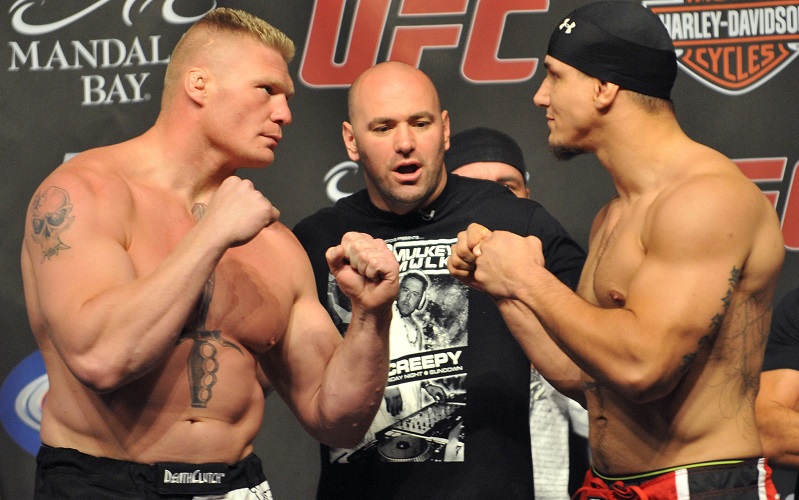 Five years ago today, former UFC Heavyweight champions
Brock Lesnar
and
Frank Mir
stepped inside the Octagon
in one of the biggest and most anticipated main events in the company's history at
UFC 100.
Lesnar was looking to avenge the only loss of his young mixed martial arts career, and Mir was looking to slay the beast one more time in the biggest match of his life.
UFC 100 was packed with big-time stars, including
Georges St-Pierre
and
Dan Henderson
, but no star shined brighter than Lesnar that night, overpowering Mir on his way to an impressive second-round TKO victory.
In celebration of UFC 100, you can watch Lesnar vs. Mir for free right now only on UFC Fight Pass.
Click here to watch the free fight
and don't forget to start your free trial to experience everything the UFC's digital subscription service has to offer.