UFC 125 Post-Fight Press Conference
UFC 125's winners spoke to the media after the fights. Craig Borsari announced the $60,000 bonuses: Clay Guida scored Submission of the Night, Jeremy Stephens won Knockout of the Night, and Gray Maynard and Frankie Edgar earned Fight of the Night for their five-round war.
It was also announced that despite the draw in the main event, both Edgar and Maynard would receive win bonuses. It was also stated that WEC lightweight belt holder Anthony Pettis would get the next title shot at 155; however, Dana White has since said that
Edgar and Maynard will have a rematch
first.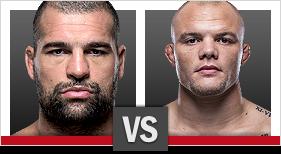 Monday, July 23