UFC 127 Post-Fight Press Conference
The big names at UFC 127 spoke to the media after the fights.
Brian Ebersole and Chris Lytle took home Fight of the Night honors; Kyle Noke won Sub of the Night and Mark Hunt won Knockout of the Night. Each bonus was $75,000.
UFC international manager Marshall Zelaznik announced that James Te Huna donated his entire purse to help with New Zealand earthquake relief and that the UFC will match the donation. The UFC is also auctioning off UFC 127 fight-worn gear to help victims of the Queensland floods at
ufc.thegivingbridge.com
.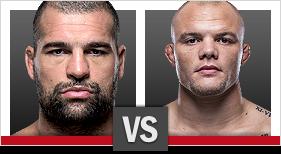 Monday, July 23