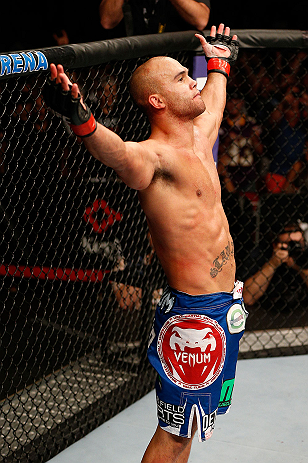 The old school meets the new breed at
UFC 167
on November 16 in Las Vegas, as the resurgent "Ruthless"
Robbie Lawler
meets Canada's
Rory "Ares" MacDonald
.
After returning to the UFC in 2013 following a more than eight year absence, Lawler has looked better than ever in knocking out Josh Koscheck and Bobby Voelker. The 24-year-old MacDonald is currently sporting a five-fight winning streak that includes wins over BJ Penn and Jake Ellenberger, but he has yet to face someone with the power of Iowa's Lawler, making this a must-see welterweight battle. "We like that fight,"
said UFC president Dana White
during a media event last week.
UFC 167 takes place Saturday, November 16 as part of the UFC's 20th anniversary celebration and is headlined by a welterweight title bout between longtime champion Georges St-Pierre and challenger Johny Hendricks.
Tickets
are on sale now.