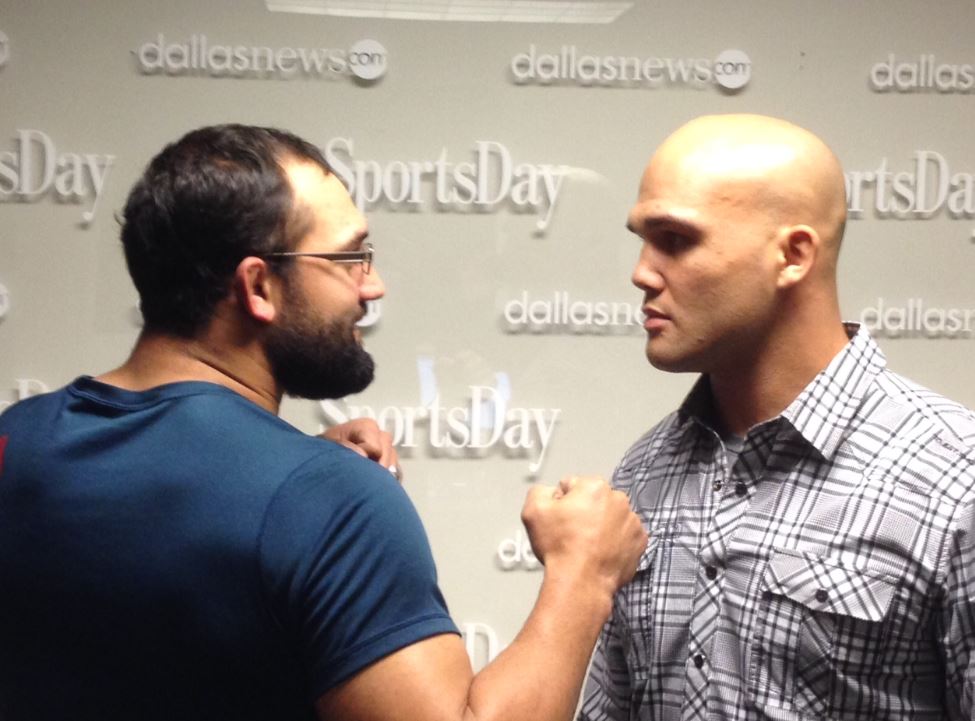 Dallas-area fighter
Johny Hendricks
and his opponent
Robbie Lawler
answered questions on Thursday about their training, past opponents and future matchup. The two welterweights face off March 15 in a title bout at
UFC 171
at American Airlines.
"Robbie: What is your average diet day when you are training? I am trying to lose weight my self
"Robbie Lawler: When I am training I don't necessarily worry about diet. I eat clean stuff. I stay away from steak as much as possible. Just try to eat as many vegetables. It's pretty much as hard to eat as much as I should. Sometimes I force myself to eat."
Read full chat
Buy
UFC 171 tickets
Friday - or use UFCSOCIAL to score seats today