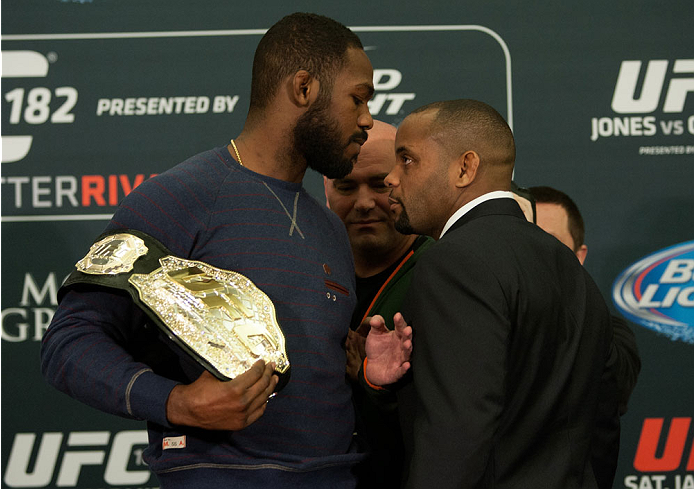 What started with a cheap shot four months ago will finally reach a deafening crescendo on Saturday night as Jon Jones defends his UFC light heavyweight title against Daniel Cormier.

The warring pair will settle their differences in the Las Vegas Octagon after months of verbal insults.

And having come to blows last August in a disgraceful brawl, Jones and Cormier clashed again on New Year's Day as hotel security stepped in to calm yet another heated exchange.