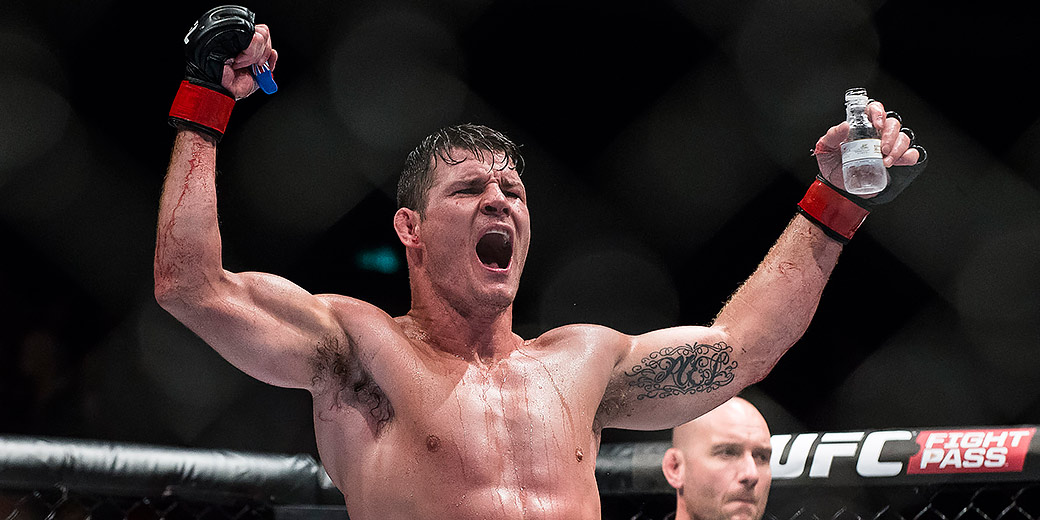 A world-renowned athlete in mixed martial arts - a sport contested in a fenced ring and made famous by the Ultimate Fighting Championship (UFC) - the Englishman has been a plasterer, postman, tiler and DJ.
But after years of barely being able to pay his bills, Bisping can now make hundreds of thousands of dollars in one night inside the UFC's Octagon.
Just don't call it a cage.
"You'll never hear me call myself a cage fighter. I detest the term. I'm a mixed martial artist - I'm not a thug. This is a lifetime's work," Bisping, 35, tells BBC Sport.