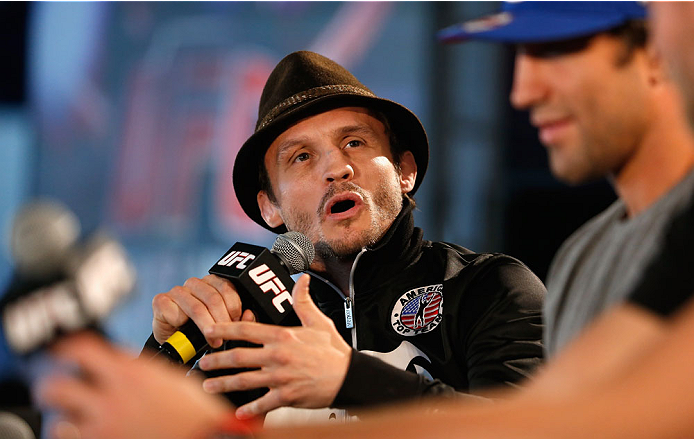 UFC fighter
Brad Pickett
has given up the ghost battling flyweights and is moving back to bantamweight forthwith, reckoning that contests with the likes of
Takeya Mizugaki
are what could give the fans the entertainment the seek.
Pickett also wants clarification from judges in what they are looking for after the controversial judging in the welterweight title fight between Robbie Lawler and Johny Hendricks last weekend in Las Vegas. Pickett was mystified by the scoring, he told Telegraph Sport.
"I'm going to go back up a weight class [back to bantamweight]," Pickett revealed, having moved to 125lbs in the hope of getting a UFC title fight. But after back-to-back losses, he's returning to where he is comfortable. "The weight cut was tough for me to make but also the match-ups in that weight class are just not that interesting to me. It's not fun chasing a guy for 15 minutes in the hope he'll fight you.