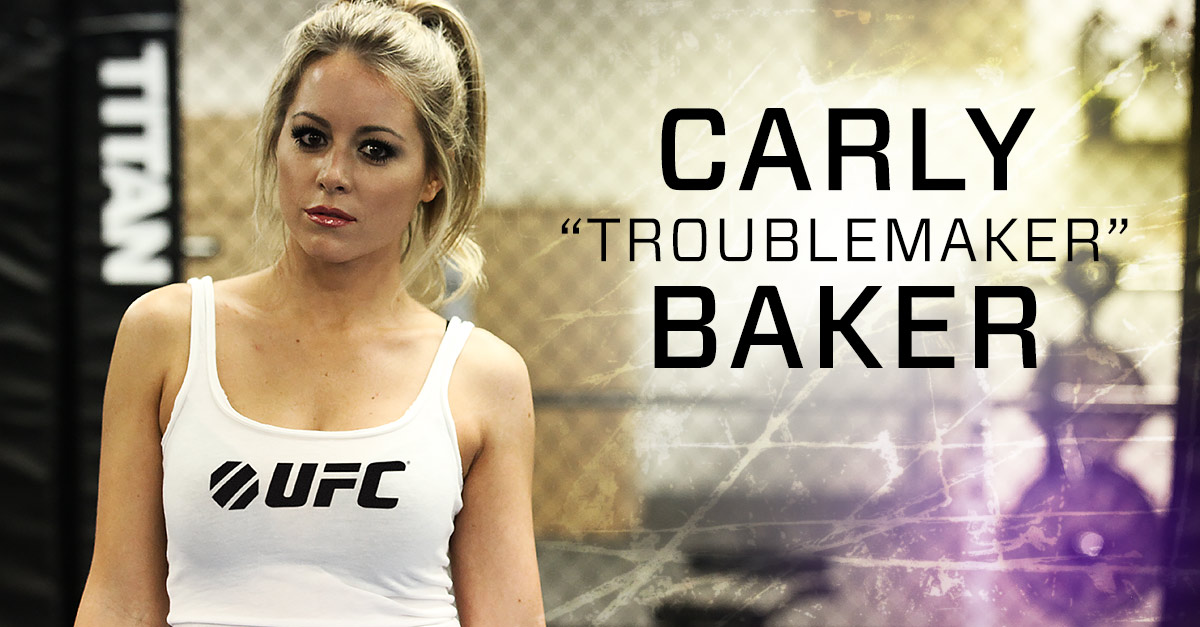 "When I heard the UFC were launching a strawweight division I knew I had to be a part of it," Baker said. "I loved being an Octagon Girl but I'm hanging up my round cards and can't wait to make my debut - this time, inside the Octagon."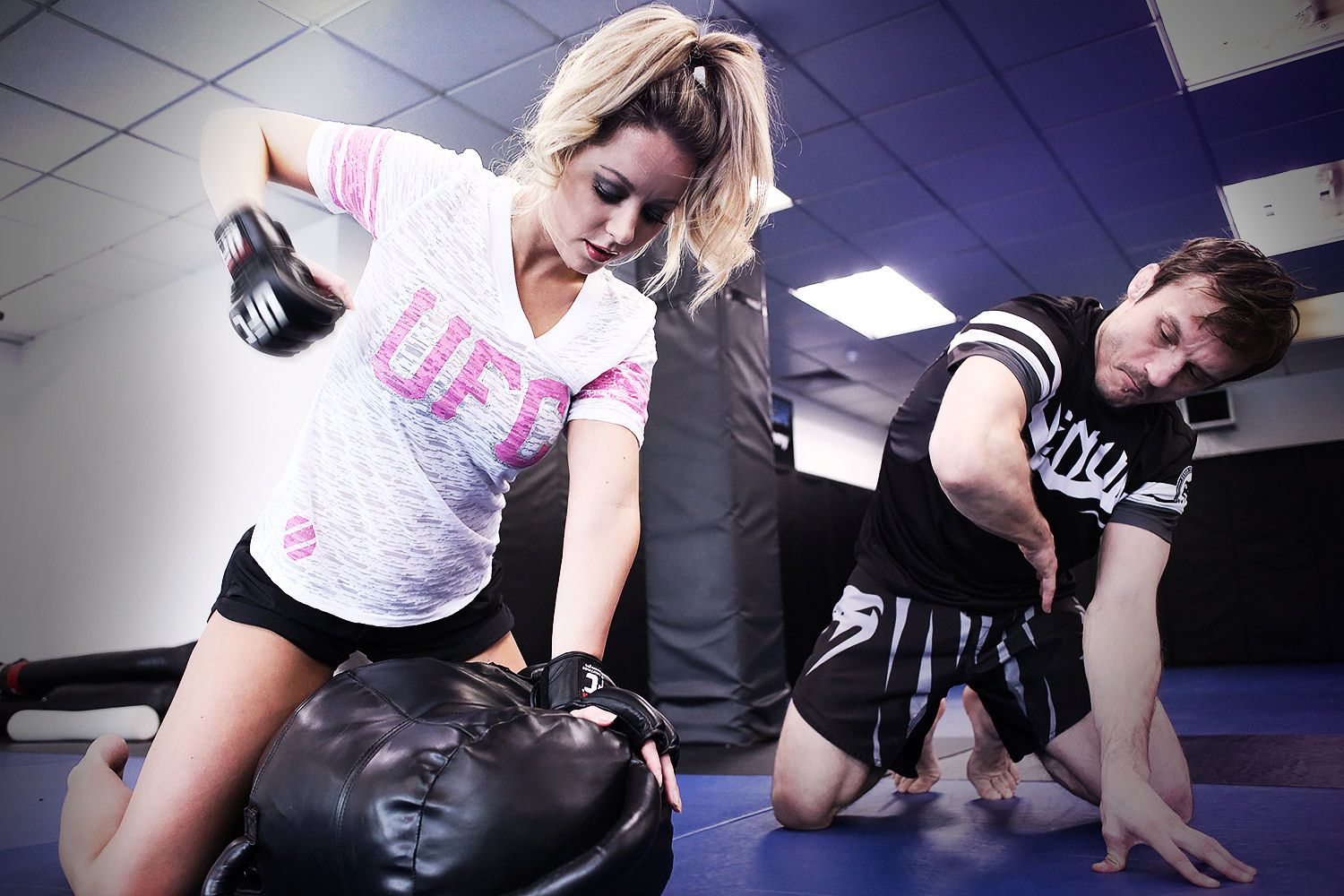 Hailing from the mean streets of Wimbledon in London, Baker has been in full time training at the Titan Fighter gym for nearly two years, even earning a blue belt in Brazilian Jiu-Jitsu. Given the moniker "Troublemaker" by her team, which includes UFC flyweight
Brad Pickett
, Baker hopes to rabble-rouse inside the newly formed 115lb division.
"I don't have a date for my debut yet but [UFC matchmakers] Joe Silva and Sean Selby are working on an opponent for me," she said. "Entering the
TUF 20
house would be a dream come true but I'd love to fight on the
UFC Fight Night Berlin
card on May 31st if I could."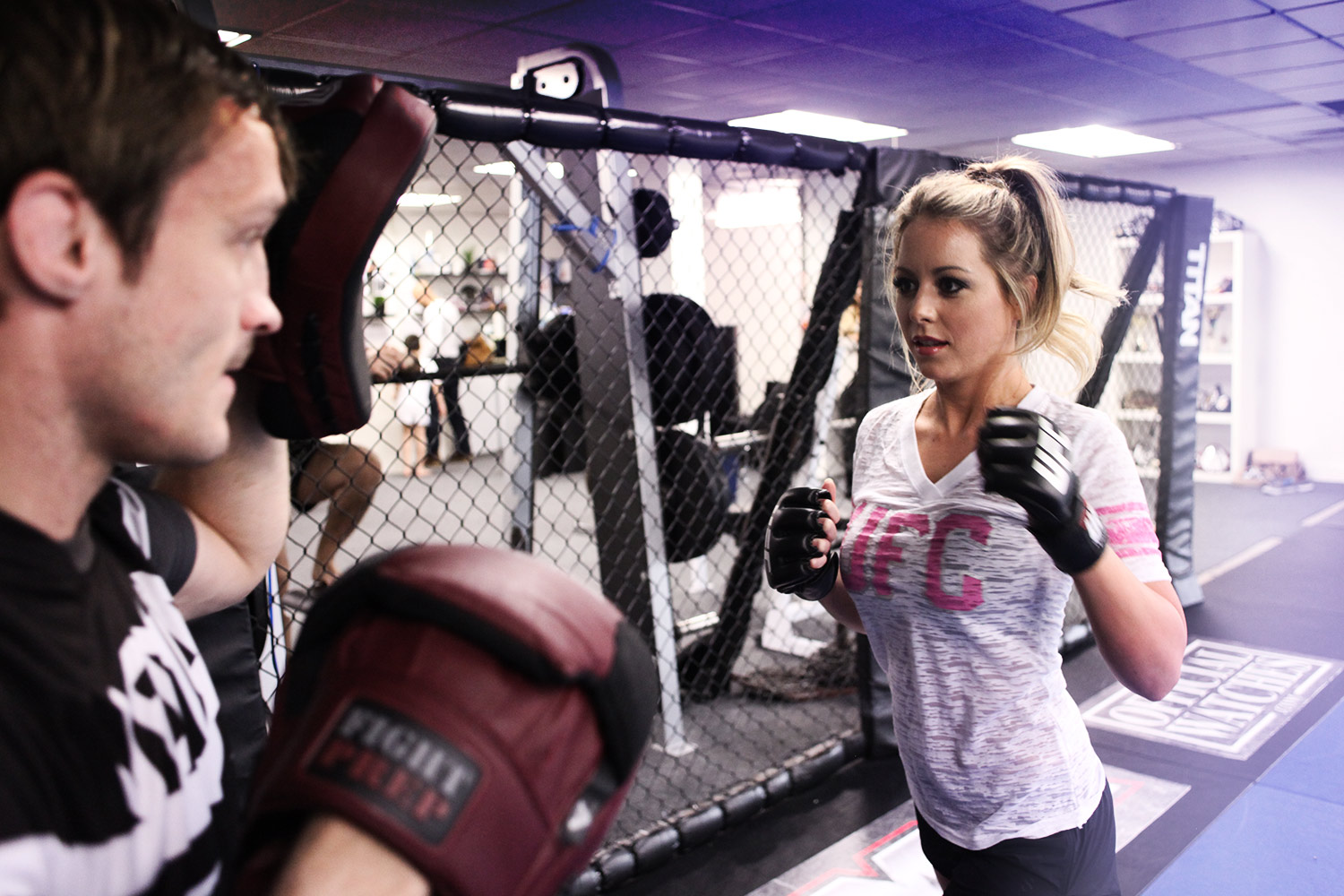 Mickey Papas, head coach at Titan Fighter said: "She's been keeping her training a secret for about 18 months now, but has been on the pro fighters team for two months - and holding her own in the class."
"I have been really impressed with Carly and what a natural athlete she is," teammate Brad Pickett added. "Her athleticism and enthusiasm to compete is fantastic - she's a little power house! The future is bright, the future is Carly!"
**UPDATE** Happy April Fool's Day! We clearly can't fool you guys! Carly Baker won't be making her debut at UFC Fight Night in Berlin however she will be on duty for the big middleweight clash between Mark Munoz and Gegard Mousasi! Make sure to get your tickets when they go on sale this week!