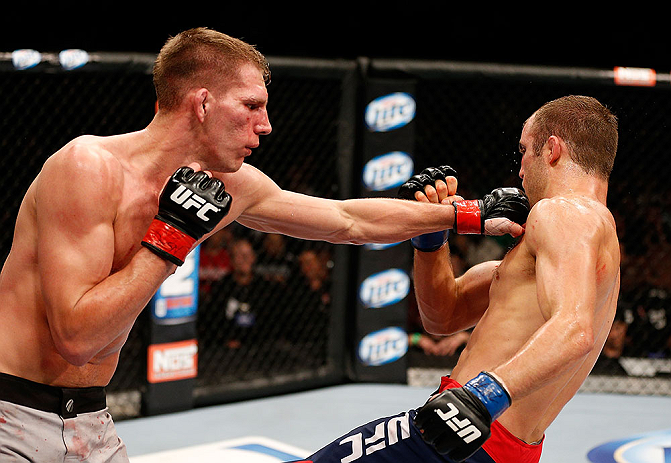 Coming off a disappointing loss to Sean Strickland back at UFC Fight Night Berlin at the end of May,

Barnatt

, originally from Cambridge, will be looking to get back to winning ways as he faces Roger Narvaez in Austin.
Speaking plainly just a few hours after his last loss in Berlin,

Barnatt

admitted getting frustrated by Strickland's counter-fighting style, and found himself chasing his opponent to get the fight going.
He has a very analytical mind when assessing his performances and should have no problem taking his first defeat in his lengthy stride. His height advantage is something he is just now coming to grips with, and it can be a valuable weapon when the mechanics of it are understood. He could make the Octagon very small for anyone that wants to test his kickboxing skills.