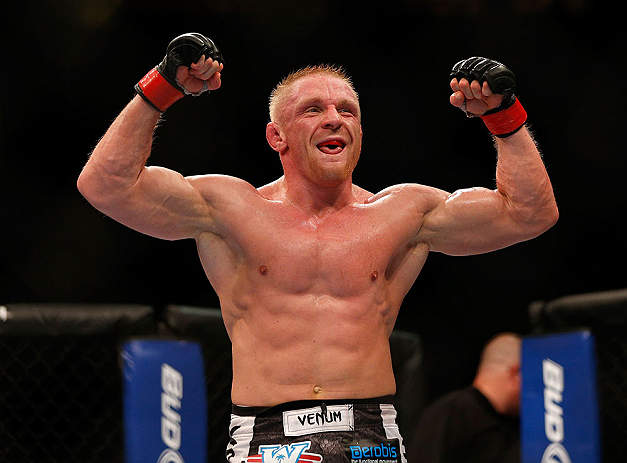 Germany's Dennis Siver faces the biggest fight of his career. After his victory against Charles Rosa at UFC Stockholm, the most successful German UFC fighter will meet Ireland's Conor McGregor in the main event of UFC Fight Night 59 in Boston. It's the first time that a German fighter is part of a UFC main event. We talked with Siver about his last and his upcoming fight.


What went through your mind when the UFC called and offered you the fight?
That was surprising. Many have asked me whether I would fight him, but I did not think that it would happen that fast. I expected that I need to have another fight. It was surprising for me, but I was also happy. This is a big step forward. He is number five in the UFC featherweight rankings and if I beat him, I'm back in the range of a title shot. That makes me happy. I'm fired up for this fight.

Would you describe this as the biggest fight of your career?
You can say that. The hype, the audience, everything around it -- that's the biggest thing I've ever had. I have not gotten as much attention until now.