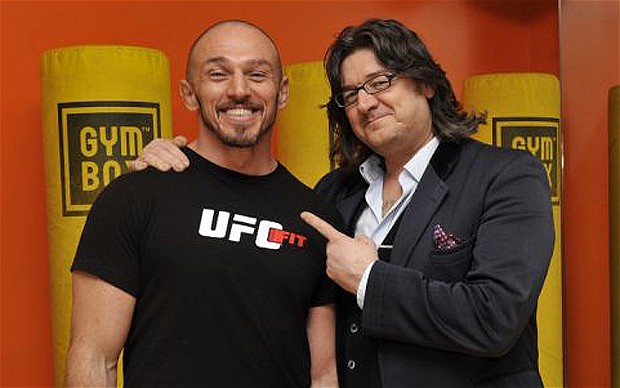 We've all seen the ads: get a fighter's physique in 12 weeks, with bulging biceps, sculpted abs and tiny waist. But I'm not interested in attaining the chiselled, muscular look – just in getting rid of my sizeable paunch.
None the less, as The Daily Telegraph's correspondent on boxing and mixed martial arts, I'm embarking on the Dolce Diet, the tough weight-loss regime used by world-class professional fighters.
Why? I've seen the results. Mixed martial arts is the fastest-growing sport in the world, one in which participants are allowed to kick, punch, knee, wrestle and grapple each other on the floor. World champion fighters – men such as Johnny Hendricks from Texas or Britain's Michael Bisping – typically walk around at 220lb (16 stone) but are, incredibly, able to "boil down" by about 50lb (3.6 stone) in the three months leading up to a bout, to reach their fighting weight.
Full Article
.