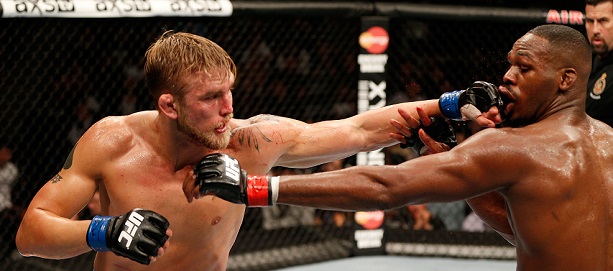 Alexander Gustafsson
has been patiently waiting for his rematch with
Jon Jones
for the UFC light heavyweight title, and it looks like he'll get it, according to ESPN.com's Brett Okamoto.
ESPN reports that UFC co-owner Lorenzo Fertitta confirmed Saturday night that the UFC plans to stage the rematch between Jones and Gustafsson on Aug. 30 in Las Vegas at a pay per view event scheduled for the MGM Grand Garden Arena.
The first fight between Jones and Gustafsson is widely considered the greatest fight in UFC history, and Gustafsson has been very vocal about his intent to step back in the cage with Jones.
||
UFC FIGHT PASS: Watch Jones and Gustafsson's first match up only on

||
"I don't think he likes me. That's all I can say," Gustafsson said on an episode of the MMA Hour in April. "It is what it is and one day we will fight. Hopefully that day is soon. ... I think I am in his head now."
That day looks to be on the horizon now, but the UFC is reportedly still waiting on word from Jon Jones, who has been offered the fight against Gustafsson.
Stay tuned to UFC.com for more information on the rematch.