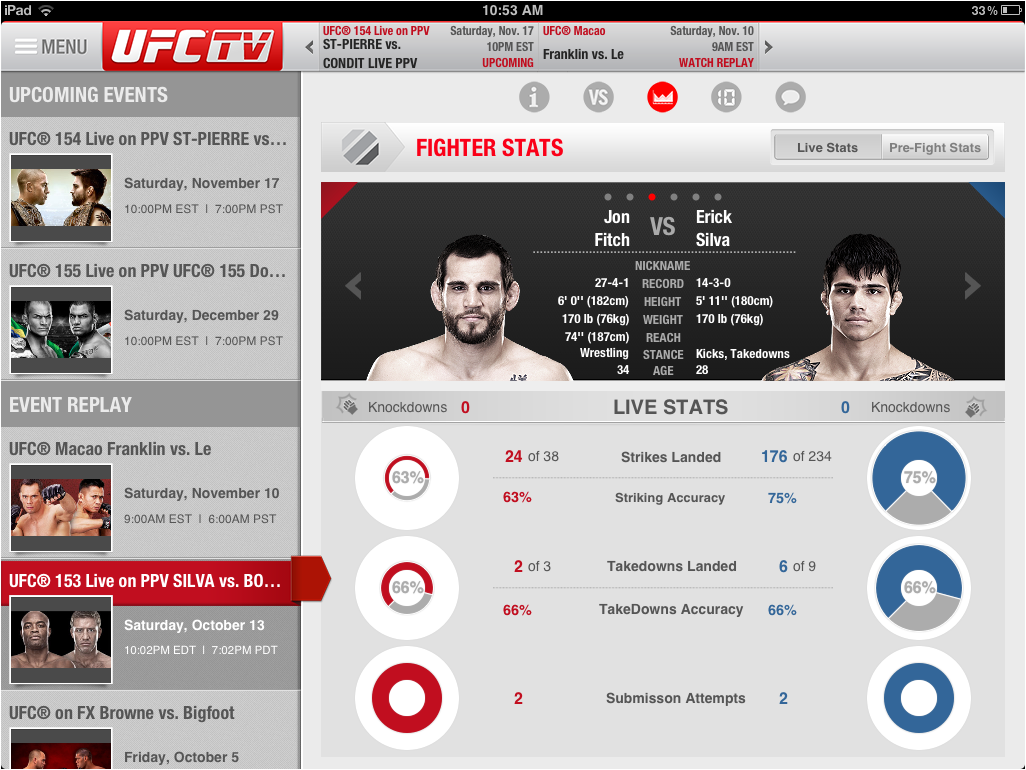 Now on iPad, iPhone, and iTouch, the
UFC.TV app
lets you order and watch UFC Pay-Per-View events LIVE, plus you'll get free access to our weigh-ins, press conferences and other live streams. Keep up with fight cards, event news, free videos, and the latest TV schedule (U.S.); and purchase items from the UFC Store.
The UFC.TV live event experience goes beyond what you get when you order on your TV. Switch between camera angles and audio feeds of the fighters' corners, review pre-fight stats, score fghts round-by-round, access live stats, chat with other fans, and view fighter profiles.
Access the UFC Fight Library for on-demand fights featuring established superstars from Georges St-Pierre, Jon Jones and Anderson Silva to legends of the sport like Chuck Liddell, Tito Ortiz, Randy Couture, and more. Sign up for a UFC.TV account -- from your computer or within the application -- and watch unlimited videos from our Fight Library with a 6-month subscription.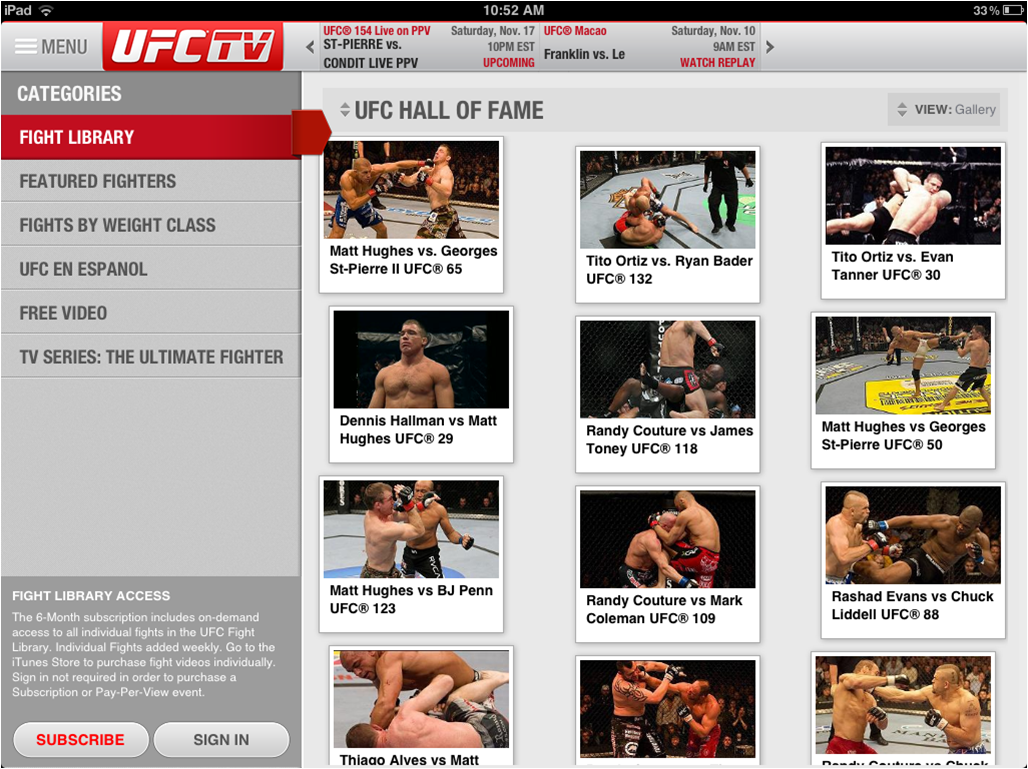 If you've purchased a live event on UFC.TV from another device, just sign in to watch it on your iPad, iPhone, or iTouch.

Download the app free