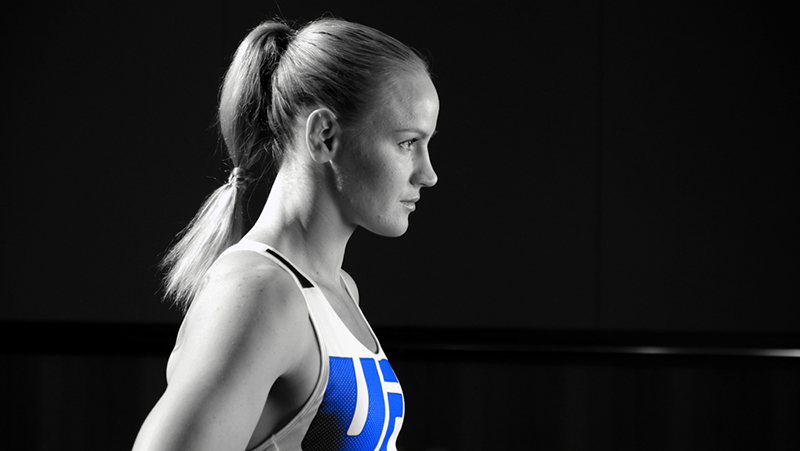 As three gunmen stormed a local restaurant in Lima, Peru in late May and closed in on Valentina Shevchenko and her longtime coach Pavel Fedotov, the UFC bantamweight contender wasn't thinking of her life being in danger. She was afraid she was going to miss practice.
"My first reaction was, 'Why now?'" Shevchenko said. "This cannot be happening now. I need to go to training tomorrow for the fight. I have had a few encounters before where someone tried – unsuccessfully – to snatch a bag, but never one where a gun was put on me."
Fedotov, who was armed, quickly sprung into action, opening fire and killing one of the assailants. In the firefight, the coach was hit, but he has recovered in time to be in Shevchenko's corner for her UFC on FOX main event against Holly Holm. But for a few harrowing moments, it could have all been lost. That's something Shevchenko has never lost sight of.
"I have always tried to live life to the fullest and never took anything for granted," she said. "Our time here on this earth is really short."
Robbery attempts and gunfights aren't needed to remind anyone of that, but it never hurts to get a little jolt to remember to live life to its fullest, because it can be gone in a second. Shevchecnko, 28, took these notes to heart, and while the incident shook up the early part of her training camp, she got her bearings back quickly and was firing on all cylinders once setting foot in the United States to finish her prep work for the biggest fight of her career.
"Of course, the event affected my training camp early on," she said. "I was concerned for Pavel's health immediately after the shooting, and it was impossible to travel around Lima after this, and training was impossible too. Fortunately, it was early in the fight camp, and there was plenty of time to get back to being focused where there were no distractions and to put the full energy on the fight to prepare. All returned to normal very quickly when I got back to the States."
So if Holm thinks she will be seeing a distracted or ill-prepared Shevchenko on Saturday at the United Center, that's not the case, and as far as "Bullet" is concerned, this isn't just a top-notch main event, but one that has been a long time coming.
"This is a very good fight and it was coming for some time," she said. "This is two of the most decorated strikers meeting, not just for the women's division. This could have easily been the next women's bantamweight championship fight after UFC 196."


That's accurate, as Holm is a three-division world boxing champion and Shevchenko has won multiple Muay Thai and K-1 world titles. It's also accurate that the two could have met with a championship belt on the line if Holm didn't lose the 135-pound title to Miesha Tate in March and Shevchenko didn't drop a close decision to Amanda Nunes on the same night.

Tate and Nunes went on to fight in the main event at UFC 200 earlier this month, with Nunes taking Tate's belt.

"I thought the fight (Nunes-Tate) had a 50/50 chance for either," Shevchenko said. "I felt that if Tate could get past the first round, she had a very good chance to win the fight."

She didn't, getting rocked standing before being finished by Nunes via rear naked choke at 3:16 of the first round. Now, Holm and Shevchenko could be fighting for a shot at the new champ, and the Kyrgyzstan native believes she is the frontrunner for that shot.

"Amanda and I have some unfinished business from our last fight," she said. "There is no way she comes out victorious in a five-round championship fight with me. I gave her the last opportunity and I will never give that opportunity again to anyone. My focus is on Holly, but after, I believe I am best suited in the division to dismantle Nunes as I did in the third round of our last fight."

Shevchenko has an excellent case for a crack at the crown, but she also has a tall order to face first in Holm, who handed Ronda Rousey her first loss last November and was on her way to a comfortable points win over Tate before getting caught in the final round. Shevchenko is confident though, mainly because she expects to show off more than her Muay Thai.

"It is exciting to bring more exposure to the beautiful art of Muay Thai here in the U.S. and also worldwide," she said. "Muay Thai is my primary discipline, but it is safe to say you will see all of my disciplines displayed in this fight."

It's been a whirlwind seven months for the southpaw Shevchenko, whose UFC debut just took place last December. But now she's got two Octagon bouts under her belt, survived an armed robbery, and this weekend she headlines a UFC card on network television.

"This has been a really exciting journey for me," she said. "For my first fight, I was in Bali on vacation when I got a call from my manager. Then my manager called again as I was about to leave to finish my vacation in Indonesia in late January that originally got cancelled for my first fight against Sarah Kaufman. He said this time the UFC wanted me to fight Nunes. I accepted, boarded the plane and started training in Indonesia and finished up in Thailand on fairly short notice. So this fight is the first fight in many years that I actually get a full training camp and the fight wasn't short notice. I am excited once again to fight for the UFC and hope to fight again this year."

With a title on the line? That's the plan, and while the women's bantamweight title has been a hot potato since Rousey's reign ended, Shevchenko is planning on winning the belt, matching Rousey's nearly three-year run at the top, then surpassing it.

"The women at the top of the division are all incredible fighters and capable and holding the belt," she said. "But because of the technical skill sets and specialties, some of these fights come down to rock-paper-scissors. I just think the belt hasn't landed in the right hands yet."

Shevchenko smiles. Paraphrasing Donald "Cowboy" Cerrone, she knows a gal. And she's on national television on Saturday.

"I think you will see a determined fighter, a sharpened fighter, someone who is determined to capture and hold the belt for some time."